This article will take you through CBD, sleep, and product reviews for products designed for insomnia and better sleep. BONUS: At the end there is an FAQ with a sleep Dr.
The following is an article produced by a contributing author. Growers Network does not endorse nor evaluate the claims of our contributors, nor do they influence our editorial process. We thank our contributors for their time and effort so we can continue our exclusive Growers Spotlight service.
---
---

Do you want to receive the next Grower's Spotlight as soon as it's available? Sign up below!
Being a human is complicated. Things are never black and white. As you get older, you find sleep tends to rank higher on the list of priorities, and for good reason. As your wisdom grows, you realize that sleep plays a bigger and more crucial role in your physical and psychological health.
Insufficient sleep and insomnia are becoming recognized as important drivers of decreased wellbeing causing reduced efficiency and productivity, errors, and accidents. Medical studies consistently reveal that people who sleep poorly are at greater risk for a number of diseases and health problems including but not limited to obesity, heart disease, diabetes and general shortening of life expectancy.
If this realization isn't enough to make you prioritize sleep and find ways to combat your sleepless nights or insomnia, consider that having adequate, restful sleep boosts your immune system, reduces mood disorders such as depression and anxiety and can help you maintain a healthy weight. That's right, sleep-deprived people have reduced levels of leptin (the chemical that makes you feel full) and increased levels of ghrelin (the hunger-stimulating hormone). 
Lack of good sleep has plagued me as an overworked and busy-minded individual, so I set out to talk to a M.D. from Johns Hopkins with experience studying how cannabinoids affect sleep patterns. Because this article mentions specific products, I must leave the doctor's name out due to University protocols, but he may or may not have given a TED talk on sleep. For purposes of this article, I'll refer to him as Dr. Peters. Most of the information from Dr. Peters is in the FAQ's below the list of products. Have questions? Click here to skip to our CBD & Hemp Oil FAQs below.
QUICK LOOK AT THE BEST CBD & HEMP OIL PRODUCTS FOR SLEEP & INSOMNIA:
Best Overall CBD Product for Sleep/Insomnia: Double Strength Drops + Sleep by Plant People Co
Best CBD Product for Sleep/Insomnia with Melatonin: Phytocannabinoid-Rich Softgels + Melatonin by Global Xtracts
Best Transdermal CBD Product for Sleep/Insomnia: Hemp Infused Nite Nite Patch by The Good Patch
---
How I reviewed the best CBD and hemp oil for sleep and insomnia: At the advice of Dr. Peters, we only tested products sold by a research-backed retailer called TruPotency. They blind laboratory test hundreds of CBD based products to verify ingredients and potency, along with ensuring no harmful pesticides, residual solvents or other non-desirables make it into the end products. From there, I received one of each of the products TruPotency sells that are intended for sleep. 
What led me to review these CBD products for sleep? I've dealt with sleep issues all my life. I have been prescribed valium, ambien, antidepressants, allergy medication, melatonin and more to assist with my issues of insomnia and sleepless nights. Of everything I've tried, ambien and valium by far worked the best, yet they are medications that really shouldn't be used long-term and frankly, I'm scared of becoming reliant on them. My holy grail is finding something I can take both to go to sleep and in the middle of the night that can help put me back to sleep without feeling groggy the next day. I tried all the products below for one week each. Here are my findings.
---
Overview:
Form factor: CBD tincture made from organic coconut MCT oil

Full Spectrum, Broad Spectrum, or Isolate: Full Spectrum

Included Cannabinoids: CBD, CBG, CBC, CBN, CBDV

Good for: Those who want to get away from melatonin and other common sleep medications. Those who have busy minds. Those who want whole plant extract.

Bad for: Those who don't like tinctures (oil) under their tongue. Those who want THC free product (this has THC, but under the legal limit--it's legal in all 50 states).
This turned out to be my favorite CBD product for insomnia overall, though if you asked me two or three days into  using it I would have doubted that it would be my number one choice. This is because I like products to make me feel tired. This product didn't make me necessarily feel tired. Instead it made me subtly relaxed. What helped was I started the dosage at one dropper (24 mg of CBD) and then changed it to two droppers (48 mg of CBD) on day three. Once I went to two droppers, I noticed I fell asleep about 45 minutes after taking it. I also usually wake up about twice a night either to use the bathroom or just because. In the last five days of using this product I got up only once and not at all two of the nights. 
I'm curious if it built up in my system over a few days that allowed it to be more effective. Either way, the last five days of my testing consisted of some of the most restful, natural sleep during my total experiment. I woke up feeling refreshed and not dragging myself out of bed. The combination of how benign this product is in terms of ingredients and how good I felt upon waking up granted this the top spot. One important note, I ended up taking about 40-50mg the last three nights and noticed that dosage worked best for me. 
Reviews from users I found helpful:
I've been around the block with CBD and really felt the difference in the quality of this product. I especially like the focus and transparency regarding clean ingredients and sourcing. A world of different compared to other stuff out there! - Jeffrey Gordon / Verified Buyer
I have bad anxiety so I actually take this sleep blend when I feel a panic coming on. It has really helped. Full fledge panic attack I take almost 2 ml. It has saved my a**. It taste delicious. Lemony, I think. This is actually the first CBD oil I have tried that has tasted this good. I told my sister to get this for her anxiety and the first thing she asked, "how does it taste?". She purchased recently. Can you make a 60 ml or even a 90 ml bottle? It is pricey but you get what you pay for. One more thing, I recently lost someone to suicide. I was having a really bad day so I decided to eat an edible. It heightened all my grief, pain and anxiety. I ate too much and it took me over that edge into a really bad high, so i remembered reading if you get too high cbd will take it down. It worked, thank god. - Colleen Diaz / Verified Buyer
I've had chronic insomnia for years and have tried many prescription and non prescription remedies as well as " sleep hygiene" methods, all with somewhat limited or partial results. The drops plus sleep are a Godsend. I am sleeping deeper and more restfully than I have in many years. I fall asleep easily and if I wake up during the night, I'm able to go back to sleep easily. Thank you for this wonderful product. I have recommended it to friends and family who have sleep issues. - Dorthy Cunningham / Verified Buyer
---
Overview:
Form factor: CBD capsule made from organic hemp

Full Spectrum, Broad Spectrum, or Isolate: Broad Spectrum

Included Cannabinoids: CBD and CBDV

Good for: Those who prefer a capsule/pill over a tincture or patch. Those who find melatonin useful, but want to increase it's sleep-inducing effects in a safe way.

Bad for: Those who get intense, undesirable dreams when using melatonin.
The CBD capsules by Global Xtracts come in extremely professional packaging. I could easily see picking this up at a local CVS or Walgreens. They look just like my Advil softgel capsules. I really like that the capsules themselves are relatively small, so easy to swallow. These CBD capsules had a good chance of being my top pick, yet they narrowly take the number two spot for me, and it's only because I tend to have intense dreams when taking melatonin. That said, this product probably had the most noticeable effect of making me sleepy. 
The reason it takes the number two spot instead of number one is I woke up in the middle of the night a few times, mainly due to bad dreams. Others may not have this issue, but I can only report on my personal experience. Other than that, this product is probably the most convenient to use of everything tried. I highly recommend these CBD capsules for those who are already comfortable with melatonin because this puts me to sleep better than any melatonin-only product I've ever used.
Reviews from users I found helpful:
Phytocannibinoid - Rich Soft Gel Caps are the best sleep aids I have tried to date. When I'm having a difficult time falling asleep, I take two at bedtime and have constantly slept more that 8 + hours. They do not leave you feeling groggy in the morning. I highly recommend! - Tina Thomason / Verified Buyer
I'm 73 years old. I'm pretty sure all the melatonin stored in my body has left the station, so to speak. These are the new go-to among my friend group. Highly recommend for those baby boomers like me who fall asleep fine, but need help staying asleep. - Mona Friedman / Verified Buyer
I always have trouble sleeping when I travel. These have helped me while I'm on the road at hotels and motels that don't exactly hit the spot. Helps me get good sleep on the long plane rides too! - Seth Kaplan / Verified Buyer
---
3. CBD Hemp Infused Nite Nite Patch by The Good Patch
Overview:
Form factor: CBD transdermal patch

Full Spectrum, Broad Spectrum, or Isolate: Isolate

Included Cannabinoids: CBD and CBDV

Good for: Those who want consistent delivery of CBD + melatonin throughout the night. Those who would rather not ingest something orally before bed.

Bad for: Those who are bothered by the feeling of a patch (they're pretty small). 
This was probably the most interesting product I received. At first I assumed  this product was more of a novelty and couldn't be as potent as the first two, but Dr. Peters told me that my assumption was false. Transdermal patches actually absorb into the bloodstream better than tinctures and capsules due to being able to absorb directly into the bloodstream, avoiding the first-pass liver metabolism. In fact, Dr. Peters also told me that transdermal patches deliver medication in a much more consistent, metered way. CBD via transdermal patches enters the bloodstream relatively slowly compared to oral methods of ingestion, which can be an advantage for avoiding potential side effects associated with rapid peak levels. 
I noticed the patch gave me overall similar effects of the Global Xtracts capsules that I gave the number two spot. I fell asleep pretty easily, but did have some vivid dreams. The dreams were  slightly less intense with this product. The patch is very small and discreet. It's clear, so even if you had it anywhere on your body it would be hard for someone to notice. It sticks well and is comfortable to wear throughout the night . This CBD patch gets the number three spot mainly due to its cost. I think the product is great, but the other products are around $2-4 per serving to sleep (which I think my sleep is easily worth how much I spend on a cup of coffee, or three, assuming I didn't sleep well, but I digress...), the Nite Nite Patch is $12 per use. I'm sure you can get a discount by buying a lot, but for those without a fair amount of disposable income this may put it out of the running. Probably best for those nights you expect not to sleep well in advance.
Reviews from users I found helpful:
I didn't think these would work because usually nothing does but I was completely satisfied with this patch....I usually toss and turn all night but I slept very soundly after using a patch just once. I will absolutely be ordering more of these!
- Lori Walker / Verified Buyer
As an essential worker during the COVID19 crisis, the Be Calm and Nite Nite patches have been a lifesaver for me. They've worked so well for me, I've given them to friends to try and they loved them too! - Becky Fullham / Verified Buyer
I'm 52 & have trouble both falling asleep & staying asleep. I found that if I use the NITE NITE patch, put it on at least 2 hours before bed, it really calms me, helps me get to sleep and stay asleep. I worried that the patch would annoy me but I honestly can't feel it once it's on. I will buy again and have recommended this to all my friends, esp. pre/menopausal friends. - Heather Gordon / Verified Buyer
---
CBD AND HEMP OIL FAQS WITH DR. PETERS 
DOES CBD HELP SLEEP/INSOMNIA?
Currently there are many studies being done on whether CBD can help you sleep better and combat insomnia. A medical study published in 2019 called "Cannabidiol (CBD) in Anxiety and Sleep: A Large Case Series" looked at whether CBD can improve sleep and/or reduce anxiety (one of the common factors contributing to insomnia). The study surveyed 72 subjects, with 47 experiencing anxiety and 25 experiencing poor sleep and/or insomnia. The subjects were each given 25 milligrams (mg) of CBD in capsule form each day. In the first month, 79.2 percent of the subjects reported lower anxiety levels and 66.7 percent of subjects reported better sleep and reduced insomnia.
Research published in the National Institutes of Health found that administering 160 mg of CBD to subjects reported sleeping significantly more than those who took a placebo. Another study in the Journal of Pharmacology found that CBD increased sleep time in rats.
HOW MUCH CBD SHOULD I TAKE FOR SLEEP AND INSOMNIA?
Each product comes with directions and dosing instructions. Generally how many milligrams (mg) of CBD for sleep is about 1-6mg per 10 lbs of body weight. For example, for a 150 lb person that would be 15-90mg. That seems like a wide range, and it is. Many different factors determine the minimum effective dose of CBD for you to have the desired effect. In this case, sleep.
Most importantly, speak to your doctor about how much you can start with, especially if you have any medical conditions. Though it's a small list, CBD may interact with other drugs, so talk to your doctor to make sure there aren't any drug interactions. 
It's a good idea to start with a low dose of CBD. Start on the lower end of the dosage spectrum to ensure you don't have any negative reactions. CBD has been found to generally be safe, and occasionally users report changes in appetite, fatigue, and diarrhea.
Keeping a record of how much you take and how you felt can also be very helpful. If after a few days you aren't feeling much effect, you can slowly up your dosage. If you're taking CBD to improve your sleep, try to monitor these data points:
How long it took you to fall asleep

How many times you woke up during the night

How long you slept

How you felt when you woke up
HOW TO USE CBD FOR SLEEP
For what it's worth, I'm about 145 lbs and find that around 50-60mg is the right amount for me to get the desired effects of restful sleep. I take it approximately 45 minutes before I intend to be asleep. Of course, your mileage may vary.
One of the most important distinctions you'll want to make is what form you'd like to try: tincture (oil), capsule/pill, gummy, patch, vape, etc… I recommend using whatever form factor makes you most comfortable.
WHAT IS THE DIFFERENCE? FULL SPECTRUM, BROAD SPECTRUM, ISOLATE?
Full Spectrum:

Full spectrum CBD is an extract that contains all compounds found naturally occurring in the plant, including terpenes, essential oils, and other cannabinoids. The full spectrum of cannabinoids, terpenes, and essential oils extracted from the plant work together to magnify the therapeutic benefits of each individual cannabinoid. This is commonly referred to as the "entourage effect".

Broad Spectrum:

Broad spectrum CBD is a bit of a mix between Full Spectrum CBD and CBD Isolate. Like Full Spectrum CBD, the other compounds found within the plant are preserved in the extract; however, like CBD Isolate, THC is completely removed.

Isolate:

In scientific terms, an isolate is the purest form of a compound, which is produced by singularly extracting that compound from its environment and isolating it from all other compounds. With that being said, CBD isolate is the purest form of CBD, which is produced by removing all other compounds found in the plant including terpenes, flavonoids, plant parts, and other cannabinoids.
DOES YOUR ABILITY TO SLEEP CHANGE AS YOU AGE?
Yes, after you go through puberty and exit your teenage years, most people see a slow gradual decline in the amount of 'deep sleep' or 'restorative sleep' they get on average per night. One of the best natural ways to combat this is to ensure you expend enough energy throughout the day to get your body tired.
WHY DOES YOUR ABILITY TO SLEEP PROPERLY CHANGE AS YOU AGE?
Your ability to sleep as you age is due to many factors, with some people being more influenced by certain factors than others. One important factor is that our bodies slowly produce less and less melatonin as we age. This can lead to issues of insomnia or not getting enough deep sleep. Other issues that come up are aches and pains. CBD can work to reduce anxiety, racing minds and reduce pain which all can assist with treating insomnia. 
CBD DRUG INTERACTIONS
Research has shown that CBD is generally safe and has few, if any, minor side effects. That doesn't mean you can take CBD with all other medications. CBD does have some drug interactions. The concern has to do with how the body metabolizes certain substances.
Before using CBD, it's important to talk to your doctor about all of the vitamins, supplements, and prescription and medications you're currently taking. As a rule of thumb, if a medication says to avoid grapefruit juice, there's a good chance you shouldn't be taking CBD with that medication as well. 
IS CBD ADDICTIVE?
The National Institute on Drug Abuse (NIDA) has officially stated that CBD is not addictive. When someone stops using CBD, they do not experience withdrawal symptoms.
IS CBD A SEDATIVE?
No, CBD is not a sedative. CBD assists in sleep through reducing pain/inflammation and anxiety/stress. Be relieving those effects, your body more naturally can relax and get restful sleep. This is one of the reasons why users do not feel sleepy or groggy the next morning after using CBD.
WILL CBD OIL GET ME HIGH?
No. These products contain little or no THC. The amount of THC in some of the full spectrum products is so negligible that even if you took the entire container (which I do not recommend you do), you will still not get high. CBD is a completely different kind of cannabinoid than THC, and CBD will reduce anxiety whereas THC can exacerbate it.
CAN I USE HIGH THC PRODUCTS WITH THESE CBD PRODUCTS?
Yes, you can. For example, if you're used to smoking cannabis before going to bed, you can safely add any of the CBD products mentioned above to your nighttime regimen. Some users state that the psychoactive effects of high THC products (smoking, vaping, edibles, etc…) are heightened when combined with high CBD products. Alternatively, some users that use high THC products to sleep can lessen their dosage (e.g., smoke 3 puffs instead of 6) when combined with CBD. We have also heard the same effects with painkillers, such as ibuprofen, when combined with CBD.
DO THESE PRODUCTS REALLY CONTAIN CBD?
Yes. All products discussed in the above article about CBD and sleep/insomnia have been lab tested to assure you receive 3rd party verified products that are as they are described. More information is available on the retailer's website.   
WHERE TO BUY CBD OIL FOR SLEEP AND INSOMNIA?
CBD oil is sold in a variety of retail locations and from online stores. There are high quality retailers and then there are retailers who're just jumping on the new CBD fad. We recommend TruPotency as they're the only CBD vendor we know who fully blind 3rd party laboratory tests all brands for purity and quality. They also have a scientific advisory board of some of the top cannabinoid academic researchers.
THINGS TO CONSIDER WHEN BUYING CBD:
Don't automatically go for the cheapest product. Many inexpensive CBD products are trying to use low quality inputs to cash in on the 'CBD gold rush.' Many of these inexpensive products have been tested and found to have a fraction of the amount of CBD advertised on their label. 
See if your CBD has been tested at a 3rd party laboratory. Ideally you want the products tested at an ISO certified laboratory, which has higher standards for quality control. This laboratory report is commonly referred to as a Certificate of Analysis or COA. 
Don't give up! CBD can take some time to show its effectiveness and you may need to increase the dosage. Be patient, methodical and find out what works best for you.
ARE CBD OIL AND HEMP OIL THE SAME THING?
Yes and no. People use these terms interchangeably these days but the fact is if you have a full spectrum hemp oil, it's going to contain CBD. Beware products made from only hemp SEED oil. Hemp seed oil contains no CBD and won't be effective for treatment. Predatory companies take advantage of this common confusion. 
CAN I BUY CBD ON AMAZON?
No, currently you cannot buy products with CBD on Amazon. Amazon has made it a company policy to not allow the sale of products containing CBD until the FDA releases more guidelines. As mentioned in the previous question, hemp seed oil is allowed to be sold on Amazon since it has no CBD. Many consumers assume hemp seed oil is CBD oil and do not receive any of the expected benefits. This unfortunately causes confusion in the marketplace. 
MEDICAL DISCLAIMER
Always consult your doctor before you begin taking a supplement or make any changes to your existing medication and supplement routine. This is not medical advice, but it is information you can use as a conversation-starter with your physician at your next appointment.
---
Editor's Note: Want to know even more about CBD? You can find articles on GrowersNetwork focused on...
and CBD for Cats
You can also check out TruPotency, the only online retailer that 3rd party tests every product they sell!
---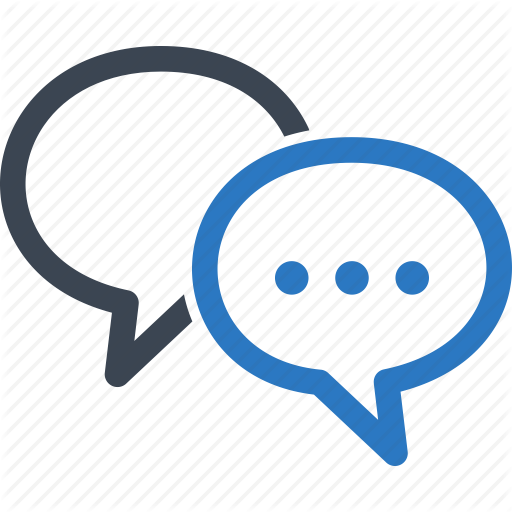 Do you have any questions or comments?
---
---