Kent Gruetzmacher of Mac & Fulton Talent Partners helps us learn a little bit about education and training opportunities for new growers in the cannabis industry.
The following is an article produced by a contributing author. Growers Network does not endorse nor evaluate the claims of our contributors, nor do they influence our editorial process. We thank our contributors for their time and effort so we can continue our exclusive Growers Spotlight service.
---
Indubitably, the cannabis industry presents an extremely unique career path for job seekers. There are many challenges in the cannabis job search, and they arise partially due to the fact that the industry is brand new and lacks in traditional professional training opportunities. As recruiters in the cannabis space, Mac & Fulton Talent Partners see firsthand the difficulties faced by those looking to find career training, especially when it comes to cultivation positions.
Of any career path in the marijuana business, cannabis cultivation jobs are the toughest to staff due to an overall lack in professional training programs. Also, many experienced cannabis growers find their roots (no pun intended) in the black or grey market, making their expertise extremely difficult to verify as an employer. To make this notion more complicated, grower positions garner a good deal of attention from novices outside the industry who claim to be "master growers." Therefore, hiring parties looking to hire a skilled cannabis cultivator must sift through a good deal of questionable information to determine who will be a good fit for their company.
In more traditional career environments, the fact that an applicant has a relevant college degree or experience takes much of the "guesswork" out of the hiring process. This is because hiring parties can see exactly what these candidates have studied in school and objectively weigh this coursework against their minimum hiring criteria. It goes without saying, this process is almost non-existent concerning cannabis cultivation jobs.
The recruiters at M&F Talent are often asked what sort of job training is recommended for a career in cannabis cultivation. While there is no definitive answer to this question, there are a few avenues one can explore in beefing up their resume for a career in marijuana horticulture. Here is a brief overview of training programs for cannabis cultivation jobs:
---
Online Training
Anyone who has researched an education for marijuana cultivation has doubtless run into online training programs, such as THC University. Generally, these online schools offer horticultural instruction by way of video tutorials and online quizzes. While this online training can prove quite helpful in achieving a basic understanding of cannabis growth processes, they don't qualify anyone to be a managerial-level cannabis cultivator. As such, online certifications are beneficial for those interested in pursuing entry-level positions as cultivation technicians or harvest workers.
---
Compliance Certifications
States like Colorado offer compliance training programs for those looking to understand the rules and regulations of the cannabis industry. Looking to cultivation positions, it is recommended that underground growers engage in this sort of training to make their experience more marketable in the today's modern, regulated industry. Not only does formal compliance training show that a grower is willing to "play by the rules" in a compliant operation, it also shows they understand track-and-trace protocols of such entities as the Colorado MED (Marijuana Enforcement Division).
---
Controlled Environment Agriculture (CEA)
For those growers who are truly passionate about a managerial-level career in cannabis cultivation, a four-year degree in Controlled Environment Agriculture is a great choice. To illustrate, schools such as Cornell University offer extensive training in both indoor and greenhouse crop production that applies seamlessly to cannabis cultivation. One of the real draws of programs like this is that they provide up-to-date training on cultivation equipment and technology. As the cannabis industry grows increasingly competitive, businesses are streamlining operations with smart grow equipment and software. As such, formal training in cutting-edge technology and methods is ideal for higher-level cannabis cultivation jobs in today's market.
---
Northern Michigan University
As of right now, Northern Michigan University is the only accredited college that offers a four-year degree program dedicated solely to cannabis. The program is titled Medicinal Plant Chemistry and covers horticultural techniques as well as medicinal applications of cannabis. Northern Michigan University is seeing an overwhelming interest in their cannabis program and other accredited schools are sure to follow their lead. This progressive program is a great avenue for growers looking to understand the fine details of cannabis-based science.
---
Summary
As the cannabis industry continues to evolve with widening legalization, options for professional training will continue to evolve with it. For the time being, growers have a few solid avenues to follow in developing marketable resumes for cultivation careers. As things progress, we will also gain a clearer understanding of what key attributes make one qualified for higher-level cultivation positions.
---
---

Do you want to receive the next Grower's Spotlight as soon as it's available? Sign up below!
---
Resources:
Want to learn more about subjects similar to those touched upon in this article? Check out our articles on subjects such as:

Want to get in touch with Mac and Fulton Talent Partners? They can be reached via the following methods:

Website: https://mandfconsultants.com/
Email:

[email protected]

Phone: (630) 733-9362
---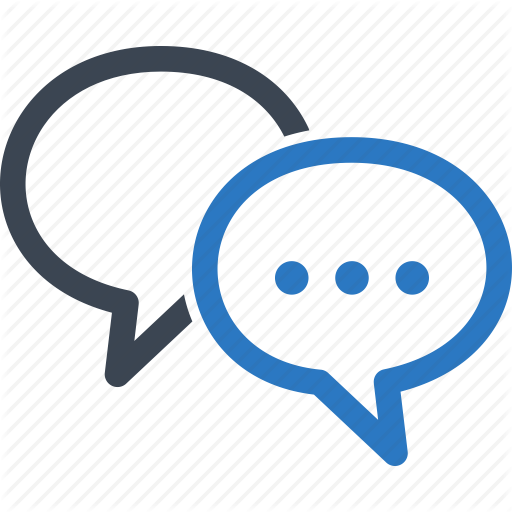 Do you have any questions or comments?
---
About the Author
Kent Gruetzmacher M.F.A. is a Colorado based freelance writer and the Director of Business Development at Mac & Fulton Talent Partners (www.mandfconsultants.com), a recruiting firm dedicated to the indoor gardening and cannabis space. He is interested in utilizing his M.A. in the Humanities to critically explore the many cultural and business facets of this youthful, emergent industry by way of his entrepreneurial projects.
---