In this contributor article, Cannabiz Media's Susan Gunelius discusses how technology and big data is revolutionizing the legal Cannabis industry. You can read the original article here.
The following is an article produced by a contributing author. Growers Network does not endorse nor evaluate the claims of our contributors, nor do they influence our editorial process. We thank our contributors for their time and effort so we can continue our exclusive Growers Spotlight service.
---
Big Data and Technology
---
In recent years, technology and big data have become critical to business success, and the cannabis industry is no exception. Machine learning, artificial intelligence (A.I.), databases, and predictive analytics are having a major impact on cannabusinesses, as well as their investors, regulators, and consumers. Cannabiz Media sees that impact first hand through the growth of the Cannabiz Media License Database.
Through the use of sophisticated algorithms and advances in data collection technology, software is now able to help marijuana businesses comply with regulations, meet demands, predict trends, maximize sales, and improve the efficacy of medical marijuana.
The list of possibilities that technology and big data bring to the cannabis industry is long, but we'll take a closer look at three key ways these innovations are directly impacting the cannabis business.
---
1. Streamlining the Cannabis Regulatory Process with Big Data
Since cannabis is still considered a schedule 1 drug by the federal government, conducting clinical research into its pharmacology is a major challenge. This means that the growing cannabis market is lacking the clinical data needed that will allow cannabis businesses to develop new and better products. Global Cannabis Applications Corp (GCAC) hopes to change that.
GCAC's "Citizen Green" technology takes advantage of artificial intelligence and blockchain to gather clinical data directly from consumers, essentially streamlining the process that stands in the way of cannabis product innovation. Simply put, Citizen Green rewards people who complete surveys with a cryptocurrency they can use toward products from global medical marijuana programs. But that's not all.
By reconfiguring the survey data into a clinical standard and combining it with actual study data, GCAC reports that its Citizen Green technology provides improved patient outcomes and helps researchers identify qualified participants for clinical studies. This ultimately speeds up the approval process for new medical cannabis products.
---
2. Distribution in the Cannabis Industry is Improved by Big Data
The distribution process for cannabis products differs from one state to another, and this is further complicated by additional regulatory and security concerns. However, when it comes to getting the products to the customer or patient, technology and big data are proving their value. Web and mobile apps developed by companies like Eaze, Meadow, and GreenRush allow consumers to choose their cannabis products and have them delivered right to their doors.
It might seem that big data and cannabis delivery are strange partners, but the truth is just the opposite. Eaze is able to capture customer data related to customer location, time spent considering a product, purchases, and more. For example, by analyzing this data and coupling it with machine learning, predictive analytics, and artificial intelligence, Eaze is able to put the data into a usable format, allowing businesses to earn a better return on their marketing investments by targeting consumers specific product messages, develop new products, create special offers, and more. In essence, the technology gives the business a better overall understanding of not only the customer, but how the customer uses their products.
---
3. Optimizing the Decision-Making Process with Big Data Reduces Risk
Big data has never been more critical to decision making as it is today. In a fast-paced marketplace such as the cannabis industry, having access to real-time information can mean the difference between success and failure. Tech platforms such as Headset, Equio, and Zefyr track market trends, inventories, and consumer information from millions of data points. Using predictive analytics and A.I., the platforms can provide clients with quickly accessible and meaningful data.
Companies use the available data collected from these platforms to analyze a variety of industry variables including:
Inventory Trends
Reordering
Items Sold/Items Sold per Budtender
Production Schedules
Grow Cycles
Packaging Needs
Staffing Requirements
Product Launches
Market Share
Sales Projections
Wholesale Prices
Consumer Trends/Behavior/Spending
Healthcare Trends and more
The data can also be used for analysis of competitors' brands, product releases, and prices.
This kind of data helps inform industry communication, spending, and decision making, but it also helps businesses gain market advantages and stay ahead of the competition.
---
Conclusion
Data and technology are integral for predicting not only what customers will want next, but which way the industry is going. Outside of the cannabis industry, corporations such as WalMart rely on data to make decisions in all facets of operations, so it's only natural that the value of this data has been recognized in the cannabis business as well.
The important thing to understand is that when companies have access to reliable predictive insights and real-time business intelligence, they are in a better position to mitigate risks and increase revenue and profits. Data and technology have changed the marijuana business and there's no going back, particularly when the data is powered by machine learning, artificial intelligence, and predictive analytics.
---
---

Do you want to receive the next Grower's Spotlight as soon as it's available? Sign up below!
---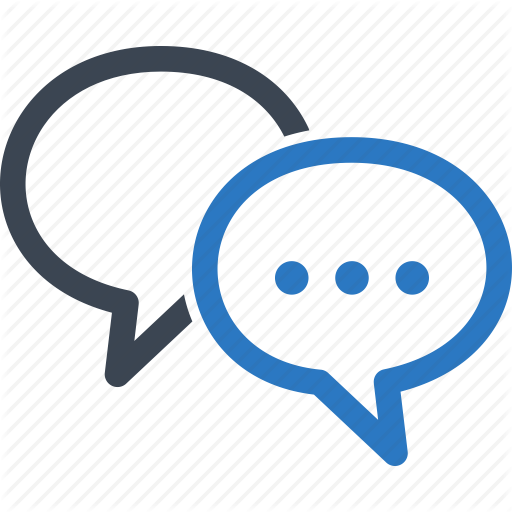 Do you have any questions or comments?
---
About the Author
Susan Gunelius, Lead Analyst for Cannabiz Media and author of Marijuana Licensing Reference Guide: 2017 Edition, is also President & CEO of KeySplash Creative, Inc., a marketing communications company offering, copywriting, content marketing, email marketing, social media marketing, and strategic branding services. Susan is also a Certified Career Coach and Founder and Editor in Chief of Women on Business, an award-winning blog for business women. Susan holds a B.S. in marketing and an M.B.A in management and strategy.
---