Kent Gruetzmacher of M&F Consulting helps us learn how to write a proper resume to apply for a growing position.
The following is an article produced by a contributing author. Growers Network does not endorse nor evaluate the claims of our contributors, nor do they influence our editorial process. We thank our contributors for their time and effort so we can continue our exclusive Growers Spotlight service.
---
Disclaimer
This article was originally published on Hydrolife Magazine. If you would like to read the original article, click here.
Times are changing, and the cannabis industry is rapidly becoming mainstream. In previous decades, it was a pipe dream for individuals operating a home-based operation to include their experience onto a resume and a subsequent job search. Nevertheless, in 2018 the cannabis industry is rapidly transforming from a secretive enterprise into a legitimate and respected profession. Evidence is becoming apparent in the United States and Canada, where cannabis businesses are rapidly expanding their employee bases. Knowledgeable and professional cannabis cultivators are highly pursued assets in the contemporary business world. For those growers ready to make the transition into the legitimate cannabis industry, a proper cultivation resume will be required.
---
Competency-Based Hiring and Recruiting
When crafting resumes designed for the open market, growers should focus on competency-based resume styles. Competencies should be thought of as specific skills and behaviors that contribute to success in the workplace (Yeung 8). Competency-based resume writing focuses on skills and knowledge obtained through practical experience, rather than work history. For a grower, a resume emphasizing competencies can translate the skill-sets of past experience growing cannabis underground into marketable assets. As an example, familiarity with regulating climatic fluctuations in a greenhouse environment would be considered an occupational competency.
Editor's Note: Want to see more examples? Check out this example resume.
---
Home-Based Growing Experience Presented in Resume Format
Constructing an informative cannabis cultivation resume is a different process than building the traditional resume. Because this is a novel job market, the majority of candidates will not have formal, commercial cannabis-growing work experience. As a result, during the hiring process, companies will be most attracted to candidates who can explain their cultivation knowledge effectively.
You should be as specific as possible in your resume to highlight applicable skill-sets for any given position. This is because, according to the competency-based model, potential employers are most interested in specific actions that candidates have taken in the past which are applicable to future occupations and endeavors. For example, if an experienced greenhouse cultivator would like to move into a lead-grower position in a commercial greenhouse setting, in-depth knowledge concerning pest control will be an essential competency. Pest control in a cultivation setting requires the foresight to avoid potential problems, as well as the ability to effectively solve issues as they arise (Yeung 27).
Descriptions of competencies and abilities on a resume should always begin with verbs. To illustrate, the phrases "Advanced a deep appreciation for sterilization in a greenhouse environment" as well as "Eradicated or avoided harmful pests, mildews, and molds with organic sprays" market the pest management competency well by highlighting competencies through specific actions.
Editor's Note: Clear and concise sentences starting action verbs tell a potential employer your exact competencies quickly.
Finally, remember that a marijuana resume is the beginning of a relationship with a cannabis employer. Honesty and integrity in this document will lay the cornerstone of a successful career. Listed below are three sections which are included in all resumes:
---
Skills and Capabilities
For home-based cannabis growers, this section should comprise the introduction of the resume, as well as the bulk of the marijuana resume. In this segment, the competency-based model should be utilized to market cannabis cultivation knowledge as the primary asset of the candidate (as opposed to a more-traditional "inverse employment history"). These skill-sets should be described under subheadings (included are sample descriptions):
Artisanal Greenhouse Management refers to various gardening competencies associated with atmospheric and operational control in a greenhouse. These skills should be displayed with descriptions such as "Developed expertise with industrial fans, inline fans, atmospheric controllers, cooling walls, heating devices, and dehumidifiers."
Cannabis Cultivation exhibits a cannabis grower's specific familiarities with the actual cultivation process. The phrase "Gained intimate understanding of a variety of cannabis genetics and phenotypes including: NY Diesel, Gorilla Glue #4, Tahoe Kush, Blue Dream, Chem Dog, Cherry Pie" depicts this competency nicely.
Time Management and Planning demonstrates the organizational competencies and foresight necessary for a bountiful cannabis harvest. An example of these descriptions would be "Mastered the time schedule for the successful greenhouse flowering of cannabis year-round using 'blackout' tarps and supplemental lighting."
---
Education/Training
The marijuana grower job market is competitive and college degrees of any form will definitely help candidates stand out in a prospect pool. When marketing education experience on a resume, again look to skill-sets in deciding what elements of one's education are applicable for a specific position. For example, the phrase "Used Word, Excel, PowerPoint, and MS Office" shows that a candidate is fluent in modern computer technology, an asset necessary in almost any professional capacity.
---
Professional History
Candidates for a growing position should include home-based cannabis growing employment on a resume. A proper description of this professional experience is "Medicinal Cannabis Cultivator: Entrepreneurial / Non-Profit (2011-Current)." A tasteful description of this experience is "Produced exceptional organic cannabis for medical dispensaries in California."
If one's "real-world" professional history has nothing to do with the cannabis business, you can still utilize the competency-based model to isolate transferable skill-sets. This concept requires some creativity, but can be rewarding. For example, if an applicant works as a line cook in a restaurant, they can exhibit their transferable aptitudes as "Perfected multi-tasking abilities" as well as "Expanded a 'sense of urgency' in the workplace through high pressure work scenarios."
---
Summary
As the cannabis industry continues to grow and evolve, the demands of marijuana careers continue to grow more sophisticated. With these changes, cannabis cultivation jobs require candidates who are not only "good with plants," but can also manage the ins-and-outs of a regulated industry. That being said, there is an undeniable need for those marijuana growers who can work and act professionally in the cannabis space. For those interested in transferring from a home-based grow to a commercial, licensed facility, the primary starting point is a marijuana resume. Once you put your resume together, you will have a far clearer understanding of where you may fit in this exciting new field. If you are interested in looking into a cannabis industry resume writing service, or would like to learn more about the process, please visit us at the Mac & Fulton Talent Partners website to learn more.
Editor's Note: Want to read a sample resume provided by M&F Consulting? Check this one out.
---
References
---
---

Do you want to receive the next Grower's Spotlight as soon as it's available? Sign up below!
---
---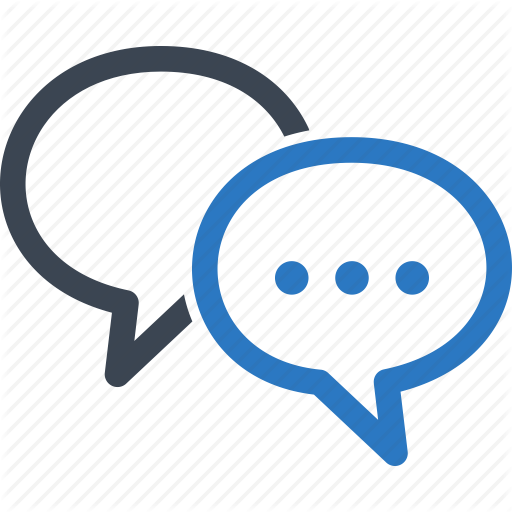 Do you have any questions or comments?
---
About the Author
Kent Gruetzmacher M.F.A. is a Colorado-based freelance writer and the Director of Business Development at Mac & Fulton Consulting Partners (www.mandfconsultants.com), a recruiting firm dedicated to the indoor gardening and cannabis space. M&F Consulting offers a customized resume writing service specifically for the cannabis industry.
---