Exciting news from out of California! Cannabiz Media tells us more.
The following is an article produced by a contributing author. Growers Network does not endorse nor evaluate the claims of our contributors, nor do they influence our editorial process. We thank our contributors for their time and effort so we can continue our exclusive Growers Spotlight service.
---
Disclaimer
This article was originally published on Cannabiz Media's blog. If you would like to read the original article, please click here.
---
Celebrations are in order for one cannabis cultivator in California caught by surprise a few weeks ago, just after it had been approved for two annual adult-use cultivation licenses — a first for the state, which legalized adult-use cannabis back in November 2016. There are thousands of temporary licenses in California, just waiting in limbo, but Forbidden Fruit Farms in southern Humboldt County got the green light to grow within the framework of the Specialty Outdoor and Speciality Mixed-Light Tier 1 licenses.
The agency in charge of cultivation licenses, the Department of Food and Agriculture's CalCannabis, quietly rolled out the active annual listings Saturday, Oct. 27.
Editor's Note: The listings are not publicly available (at least not as far as I can find). You might try contacting them if you want more details.
"This is a historic moment for the state of California and an important step in bringing the cannabis industry into the regulated market," Richard Parrott, director of CalCannabis, said in a statement emailed to Cannabiz Media on Oct. 30.
Will California soon see a wave of annual licenses? There were 2,547 annual cultivation license applications under review as of Monday, Oct. 29, according to a CalCannabis spokesperson. And that number doesn't even account for all of the other types of licenses waiting for review, such as manufacturing, retail, and testing.
---
'Too Far to Quit Now'
The move was both so long-awaited and anxiously anticipated that it even caught the applicant off-guard, who submitted his application for an annual license on April 27 and said he had no idea he was about to be approved until he received an email from CalCannabis asking for the license fee to be submitted.
"I was honestly in shock at first," Dylan Carstensen, the owner and cultivator of Forbidden Fruit Farms, told KymKemp.com, a local news site that first announced the approval.
He added that getting permitted wouldn't have been possible without his partner, Kaylie Saxon, general manager of Green Road Consulting, a Humboldt-based civil engineering firm that specializes in cannabis compliance.
"With this being such a new process, the regulations both locally and statewide change so rapidly it's hard to keep up," Carstensen told Cannabiz Media.
Carstensen said the duo pushed through the hurdles of legalization, eventually adopting this mindset: "We've gone too far to quit now, and we're riding this train until there are no more tracks."
As the very first official adult-use cannabis cultivator, Forbidden Fruit Farms will be allowed cultivation with artificial light at a rate of 6 watts or less per square foot, as well as an outdoor cultivation area of 5,000 square feet of canopy or less and up to 50 mature plants.
---
Who Will Be Next?
Cannabiz Media has also learned that a manufacturer received an email not long ago about being approved for an annual license; the email came from the state's Manufactured Cannabis Safety Branch, which handles licenses for making products and is part of the Department of Public Health.
The company, located in Richmond, has had a temporary license since Jan. 1 and applied for its annual license in the spring, according to Nara Dahlbacka, vice president of Milo Group of California Inc., an Oakland-based government affairs firm that offers strategic counseling.
"This manufacturing client is one we've been working with on their local authorization in the city of Richmond for nearly two years," Dahlbacka added.
She said the email was received Friday, October 26th and stated that the annual application was approved, pending payment of the licensing. She said that she was not sure if the payment had been made yet.
---
6,000 Licenses and Counting
The only other annual licenses the state has okayed have been for a handful of Event Organizers. These came from a third agency, the Bureau of Cannabis Control, which falls under the Department of Consumer Affairs and regulates the process for retailers, distributors, testing labs, and microbusinesses.
Amongst the three departments, at least 6,000 licenses are still listed as temporary, which are only valid for 120 days, with the possibility of 90-day extensions. During the 120 days, license holders are supposed to file their annual application with the state. And then they wait.
The state started accepting applications for temporary licenses, which require approval from local jurisdictions, at the beginning of the year. The window of opportunity to apply for those licenses closes on Dec. 31. Anyone who is trying to set up shop in a jurisdiction with a grueling approval process could be left holding the bag. Especially for cultivation because CalCannabis has moved their cutoff date to Dec. 1.
Meanwhile, temporary applications are still rolling in, tying up a lot of time and resources while those with nearing expiration dates are wondering what's happening with their applications.
---
Legislative Advocate Weighs In
Max Mikalonis, a legislative and regulatory advocate for Sacramento-based K Street Consulting LLC, said he was also recently made aware of a manufacturing company that had been awarded an annual license, adding that its temporary license was near expiration.
"They have been awarded an annual license instead of extending their temporary license," Mikalonis told Cannabiz Media.
Even once the manufacturer has paid up and officially approved, it could be awhile before the Department of Public Health displays the new information on its website, according to Mikalonis.
He said the department hasn't updated its license search in over two weeks.
"There has been no formal announcement from the [Bureau of Cannabis Control] or other regulatory agencies about this happening, which is surprising given the news, but maybe that will happen once the Bureau starts to issue licenses as well," Mikalonis added.
Editor's Note: What do you think about these kinds of articles? Please let us know in the survey below!
---
---

Do you want to receive the next Grower's Spotlight as soon as it's available? Sign up below!
---
Resources:
Want to learn more about subjects similar to those touched upon in this article? Check out our articles on subjects such as:

Want to get in touch with Cannabiz Media? They can be reached via the following methods:

Website: https://cannabiz.media/
Email:

[email protected]

Phone: 203-653-7975
---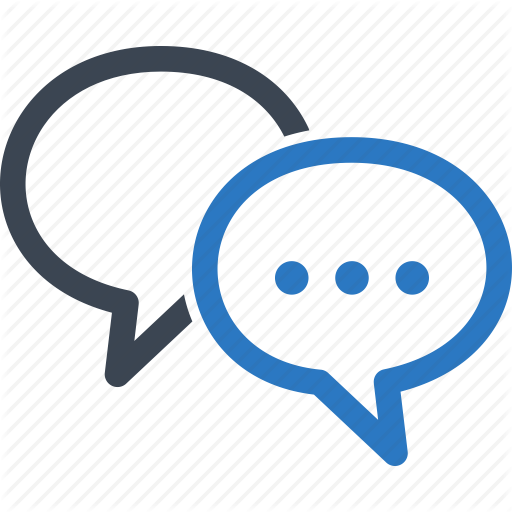 Do you have any questions or comments?
---
About the Author
Jodi Temyer Blacklock is a Data Researcher at Cannabiz Media, where she monitors cannabis licenses and researches regulations throughout several states. She has nearly a decade of experience as a writer and editor for niche publications and has an MA in Journalism from the University of Memphis, where she analyzed media tactics regarding coverage of the cannabis industry for her thesis, "Medical Marijuana and Mass Media Effects: Agenda-Setting and Framing in the Debate over Legalization."
---