In this article, we talk about growing cannabis with autoflowering seeds and the give our recommendations for the best autoflowering seeds for your grow.
Disclaimer: Growers Network urges you to research the laws on cannabis cultivation in your jurisdiction. We don't advocate breaking the law!
A few questions about mail order cannabis seeds
Is it safe to order cannabis seeds through the mail?
When growing cannabis, people always wonder about the legal risk of purchasing cannabis seeds through the mail. Legitimate seed vendors (including those we recommend) ship discreetly to most locations. Seeds can be stopped by customs, but this doesn't happen often.
Where can I buy cannabis seeds safely?
There are a number of good seed vendors out there. Our recommendations are established companies with great customer reviews so you know you're purchasing quality cannabis seeds.
Beware of cannabis Seed Scams
If you're contacted via social media to purchase seeds, chances are you've been targeted for a scam. We recommend using established cannabis seed vendors.
---
So you're still here and you're considering growing cannabis, good for you! Growing your own marijuana is a great hobby, lots of fun, and when you're done, you have weed! But first you need seeds and you might be wondering what kind of cannabis seeds to buy. Well if you're new to growing marijuana, you might want to consider an autoflowering cannabis strain. What is autoflowering cannabis? Glad you asked! I'll give you the info you need and recommend a few of my favorite autoflowering cannabis seed strains. Read on!
Have more questions about autoflowering cannabis seeds? Check out our FAQs below!
---
Quick Look at the Best AutoFlowering Cannabis Seed Strains
Great White Shark Auto (Canuk Seeds)
This strain is a favorite for people seeking pain relief. Gets points for its long lasting cerebral and body effects.
Mi5 Autoflowering regular seeds (Shortstuff Seeds)
This one is great for indoor and outdoor growing. Mi5 grows larger than many other autoflowering cannabis strains and delivers high yields.
Russian Rocket Fuel Autoflowering Regular Seeds (Shortstuff Seeds)
This cannabis strain touts an exotic buzz that starts heady and settles into the body. This one also produces wonderfully resined compact buds with yields right up there with some regular seed strains.
Sugar Mango Ryder Autoflowering feminized (World of Seeds)
You may notice that this one is and autoflowering feminized strain (more on that below). This one is perfect if you're lacking patience as it's ready for harvest in as few as fifty days. Plus it tastes like Mangos!
Note: Our picks for the best seeds are based on customer reviews, talks with growers, and personal preference.
---
What are Autoflowering Cannabis Seeds?
If you already know the difference between autoflower and photoperiod cannabis seeds, you can skip this and check out my recommendations below. If you're interested in regular seeds, check out some additional recommendations here. However, if autoflowering cannabis is a new term for you, fear not, it's not that complicated.
Regular - meaning non-autoflowering - cannabis seeds will produce buds in response to a change in the light cycle. Typically, this means that when a grower is ready for their marijuana plants to flower, they switch their twenty-four hour light cycle from eighteen hours of light and six hours of dark (18-6) to twelve hours of light and twelve hours of darkness (12-12). This change in light duration signals the cannabis plant to start making buds since the waning light makes it "thinks" winter is coming.
Ned Stark says winter is coming, so you better start making some buds, plant!
Autoflowering cannabis seeds do not produce buds in response to a change in the photo-period they're exposed to, they just do it when they're ready so there's no need to mess with your grow lights. Autoflowering seeds are sourced by crossing a strain with a subspecies of Cannabis called ruderalis. This wild form of cannabis is a natural autoflowering variety, and while not great for smoking, the crossbreeding results in a plant that produces quality flowers automatically. A major advantage to autoflowering seeds is that they will enter flowering quicker than cannabis grown from "regular seeds." The drawback to these is that you'll get a slightly smaller harvest since these plants tend to be smaller than marijuana grown from regular seeds. These seeds also tend to be a bit more expensive than regular seeds but that's the price you pay for convenience.
---
So, are you ready to check out the details of some of the best autoflowering cannabis seeds available? Awesome, let's go!
Auto Great White Shark is known to have long lasting cerebral effects as well as a strong indica buzz. Great White Shark is often recommended medically to treat chronic pain, while the sativa qualities of its genetics won't put you to bed. GWS grows taller and produces bigger buds than any of the other Autoflowering strains and produces buds thick with orange hairs and white resin.
Buy Jet 47 Autoflowering Cannabis Seeds Now!
Mi5 is a nice strain for indoor growing. In fact, the abbreviated name stands for "My Indoor #5." However, this one is also a great autflowering marijuana strain for outdoor growing as well. When grown to its full potential, this cannabis strain will approach a meter in height, and if you have cooler temperatures at the tail end of your harvest, the buds will develop a deep shade of purple. Mi5 is influenced by its AK47 and afghani genetics delivering a great hybrid stone, relaxing you while not knocking you out. This strain goes from seed to bud in about 70 days and produces resin like nobody's business.
Buy Mi5 Autoflowering Regular Seeds Now!
<br> The result of a cross between automatic NYC Diesel and a heavy Indica, Russian Rocket has hints of fruit and offers an exotic psychotropic effect. The compact buds continue to build in mass though flowering and produce a lot of resin. This strain starts its effects with a head high before transitioning into a potent body buzz. Russian Rocket Fuel automatic will bud in just over two months and it's tall for an autoflowering strain and touts potency and yields on par with traditional photo-period strains.
Buy Russian Rocket Fuel Autoflowering Regular Seeds Now!
I saved this one for last because while it's autoflowering, there's a key difference here. This strain is autoflowering but also feminized. What does that mean? It means that you're virtually guaranteed to sprout only female cannabis plants, which is good since if you know growing, you know that males are no good for producing quality buds and need to be removed and destroyed as soon as they're identified. So as you can see, there's a great advantage to these cannabis seeds.

This autoflowering feminized Sugar Mango Ryder is one such strain. This mostly Indica strain is the result of a cross between Brazilian Santa Maria and C. ruderalis. Flowering in as few as fifty days, this strain has a fruity flavor and smell with hints of mango. This one also scores points for higher yields than your traditional autoflowering cannabis.
Buy Sugar Mango Ryder Autoflowering Feminized Seeds Now!
---
So there you have it! Some of the best autoflowering cannabis seed strains for your grow. If you think automatic seeds are for you, let us know how your plants turn out. Better yet, join our network and post your pics for everyone to enjoy. See you there!
---
---

Do you want to receive the next Grower's Spotlight as soon as it's available? Sign up below!
---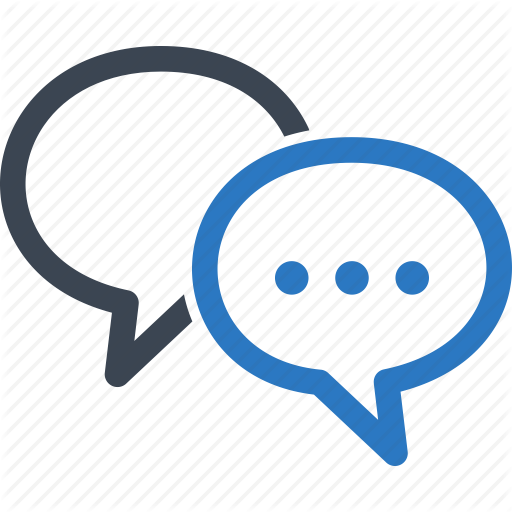 Do you have any questions or comments?
---