Susan Gunelius of Cannabiz Media points how several US state governments try to ignore the will of the people when it comes to cannabis.
---
Disclaimer
This article was originally published on Cannabiz Media's blog. If you would like to read the original article, click here.
---
In states that have approved medical and/or recreational marijuana, it's not uncommon for state governments to ignore the voices of their constituents. People reliably vote for medical marijuana or adult-use marijuana, but when push comes to shove, government officials are slow to develop the marijuana programs that would put those laws into action, or implement laws hindering those programs.
Suddenly, "legal" medical or recreational marijuana becomes "legal," but all of the restrictions end up limiting access and raising prices for the people who voted for legalization.
Florida residents had to deal with this problem last year after the vast majority of Florida voters cast their ballots in support of Amendment 2 in November 2016. Amendment 2 was intended to expand the state's medical marijuana system significantly beyond the 1,800 residents who qualified for medical marijuana at the time.
The problem was that Florida lawmakers seemed set on blending Amendment 2 with existing marijuana laws rather than listening to voters and developing a new regulatory framework for medical marijuana. Advocates for Amendment 2 fought against this blended approach citing two primary issues:
First, the proposed blended law would limit the number of approved marijuana cultivators (who were also the only approved distributors and sellers) to the existing seven, stifling growth. Second, the law that residents voted in favor of would allow doctors to prescribe medical marijuana for debilitating medical conditions of the same kind specifically listed in the amendment if there was evidence that the use of marijuana outweighed the potential health risks. The blended rule proposed by lawmakers instead required that a medical board approves each condition first. These two approaches were not in alignment, and it was clear that state lawmakers weren't listening to their constituents.
Florida wasn't the first state that ran into delays and unexpected changes when they created and implemented marijuana laws. Massachusetts residents voted in favor of legal marijuana during the November 2016 election, but on December 29, 2016, the Massachusetts House and Senate passed a bill that delayed the opening of marijuana shops in the state by up to six months.
The Massachusetts bill was passed under somewhat dubious circumstances; it was voted on during informal sessions in both legislative chambers without a public hearing or a debate. Making matters worse, only a small number of lawmakers were actually present when the bill passed, because many of them were away for the holidays at the time. Ultimately, marijuana sales in Massachusetts didn't begin until November 20, 2018. This sneaky behavior didn't halt the will of the people, but slowed it down.
---
Volatility is the Norm in the Marijuana Industry
---
In Colorado, a different kind of volatility made it difficult for some marijuana retailers to stay in business. A law passed in 2016 required dispensaries and growers to have all of their marijuana products tested. This created a significant burden for some dispensaries and businesses because Colorado's marijuana dispensaries must obtain state and local licenses to operate. Without both licenses, they cannot get their products tested. Multiple municipalities didn't have local licensing systems in place in time to meet the new law's July 1, 2016 deadline, forcing these businesses to shutter until they could get local licenses.
The Colorado example shows how even though residents voted a long time ago to legalize cannabis, the laws detailing industry practices cans cause the system to behave quite differently from how voters expected it would when they cast their ballots. In other words, there is a discrepancy between state and local rules that often goes against voters' choices on state laws.
However, the problem is not isolated to states that already have marijuana programs. On November 6th of 2018, Wisconsin voters in 16 counties and two cities (accounting for nearly half of the state's residents) were asked to weigh in on advisory referendums related to medical and adult-use marijuana, which appeared on their ballots. Wisconsin residents overwhelmingly approved those referendums by margins of two-to-one, three-to-one, and four-to-one.
These results shouldn't be surprising to lawmakers because 2018 Marquette Law School poll of Wisconsin voters found that 61% of respondents believed marijuana should be federally legalized and regulated like alcohol. However, change is unlikely to come anytime soon in Wisconsin for two main reasons:
First, the referendums were non-binding, so the state government doesn't need to do anything. Second, key Republican government leaders in Wisconsin, like Republican Wisconsin Senate President Roger Roth, have publicly stated that they oppose marijuana legalization of any kind, making progress incredibly difficult.
---
Can State Governments Bring Votes and Laws Together?
---
Variations in laws should be expected while marijuana is still illegal at the federal level, but state and local rules should always adhere to the voice of the people. In many cases, that is not happening. Democracies should listen to the will of their people, and many politicians are valuing their personal beliefs over what their constituents are asking for.
---
---
---

Do you want to receive the next Grower's Spotlight as soon as it's available? Sign up below!
---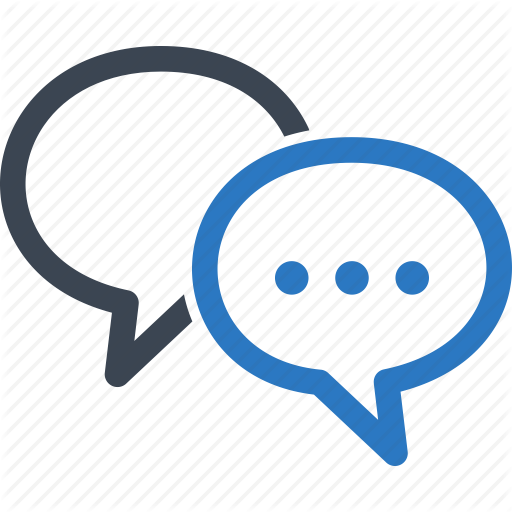 Do you have any questions or comments?
---
About the Author
Susan Gunelius, Lead Analyst for Cannabiz Media and author of Marijuana Licensing Reference Guide: 2017 Edition, is also President & CEO of KeySplash Creative, Inc., a marketing communications company offering, copywriting, content marketing, email marketing, social media marketing, and strategic branding services. She spent the first half of her 25-year career directing marketing programs for AT&T and HSBC.
---