Rebecca Schlosser of All Aces Promotional Staffing takes us through some clever ideas for making the most of a tradeshow. Don't just be there — be there with a plan!
The following is an article produced by a contributing author. Growers Network does not endorse nor evaluate the claims of our contributors, nor do they influence our editorial process. We thank our contributors for their time and effort so we can continue our exclusive Growers Spotlight service.
---
Foolproof Experiential Marketing
---
The best way to market cannabis or cannabis-related products is through a live experience or demonstration, something that becomes evident within minutes of hitting the floors of Cannacon and other trade shows. How could you not respond to a friendly person offering to rub CBD butter into your palm or luring you into a spectacular installation of the latest LED growth technology?
---
How I feel when I see the latest tech.
---
Cannabis has been on track to become a 30+ billion-dollar industry for the last several years, and experiential marketing is also hot, having surpassed traditional means of advertising. Experiential marketing, also called event or engagement marketing, works best on today's younger buyers, who value personal experiences over belongings. This theory applies to all industries, but it is amplified in the cannabis world, where most people still don't have quick and easy access to resources. Let's be honest – how many cannabis products, services and growing-tech solutions were unbeknownst to you before attending your first trade show?
Cannabis is the catalyst for an entire new genre of events; from medicated dinners to CBD & yoga, social events that fuse cannabis with other activities have become extremely popular in cities where it's legal for adult use. Conferences and trade shows are a macro-celebration, and there's never been more fertile ground for financial success through experiential marketing.
That's a big hint that you need to get in on the action! Just like any business investment, cannabis industry events can be a financial loss or a pivotal moment in your success, depending on your marketing strategy. We at All Aces Promotional Staffing have put a list of promotional ideas together to get your creative juices flowing, but first, here are two points to consider about your marketing strategy:
Logistics: A good event staffing agency will not just provide you with incredible talent, but also help you sort out the event logistics, whether that means arranging your equipment rentals, finding travel accommodations, or securing permits for outside promotions. Sometimes that's all we're hired to do, and that's totally fine! This is a great option if you're covered on booth duties, but could use some help with behind-the-scenes coordination.
See this as a long-term investment: Let's address the money concern. Event marketing will definitely increase costs, but it's a critical part of your marketing that will drive consumer engagement, thereby leading to sales and word of mouth. Can you afford to cut out the one expense that has an almost guaranteed return on investment?
---
---
So without further ado, here those foolproof ideas to get your creative juices going:
Food/Beverage demos: There's no experience like one you can eat or drink. But how can you hand out cannabis edibles without breaking laws, event rules, and getting that one person who keeps returning stoned out of their gourd? Legal CBD products are a no-brainer, but you can also market THC products by handing out "virgin" snacks with recipes for how people can make a medicated version with your strain of cannabis. If you hand them something that tastes good, they'll be enticed to learn more about your brand.
Street teams: Promotional opportunities aren't limited to trade shows and expos. It's legal to hand out flyers for a legal event, or samples of a legal product, but just like any type of guerilla marketing, there might be some restrictions involved and logistical research needed. Check with the municipality about what you can and cannot do.
Lead Generation: Thanks to all forms of modern marketing, people know their email address is worth something… and they don't like disclosing that info to strangers. Instead of having a clipboard at your booth that people may or may not sign, your staff members can engage with people in the crowd and exchange business cards in order to be given a raffle ticket or the chance to win a contest.
Phone Charging Station: Giving people something they need is the easiest way to win them over – and phone charging stations will keep them standing around at your booth for a while, with all of your swag, samples, info and even a neon display of where phone outlets are. You might be competing with another company that's doing this but that's ok, there are certainly enough dying cell phones to go around. It also signals to people walking around that your company is popular.
Assembling Vape Equipment, 101: Some of the newer vape trinkets can make people feel lost in the world of canna-science. I once observed a CBD shop owner struggling to demonstrate how to use a Yocan Stealth device (so many little parts, and I thought rolling joints was complicated). Offer demos at your booth, or even have a contest to see who can assemble the device the fastest. The winner gets a free product or accessory — of course after they join your mailing list.
Stay tuned for more!
---
---

Do you want to receive the next Grower's Spotlight as soon as it's available? Sign up below!
---
---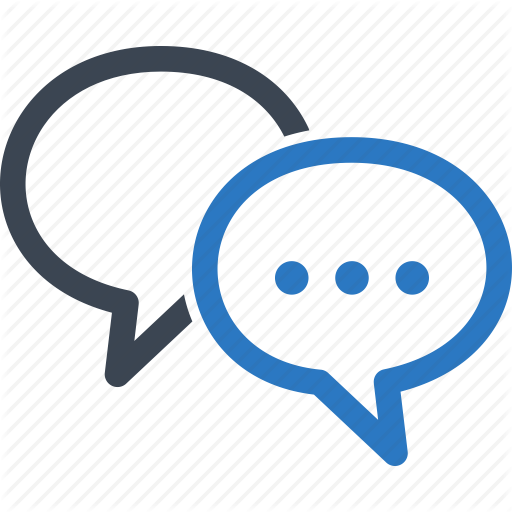 Do you have any questions or comments?
---
About the Author
When Rebecca isn't staffing events or writing about it, she can be found shopping at local farmer markets or using essential oils and other natural products. She is a graduate of Rutgers University with a background in writing and sales, which she applies to her position as Client Relations Manager for All Aces Promotional Staffing. All Aces is an award-winning, full service event staffing agency and certified woman owned business which she paraphrases in three syllables; family.
---