In this interview, Growers Network talks to Austin Flohrschutz, Director of Science for TruPotency, a CBD retailer taking science and quality seriously.
---
Austin Flohrschutz will be hosting an "ask me anything" session in the Growers Network forum on November 18th at 11AM Pacific to take you questions about CBD. Can't make it on the 18th? Click here to ask your question now and Austin will answer you during the AMA!
---
Thank you, Austin, for taking the time to speak with Growers Network! Can you tell us a bit about your background and how you got involved in the CBD industry?
I received my BS in Behavioral Neuroscience at the University of Kansas. While there I worked in a medicinal chemistry lab focused on natural product synthesis. We extract the biologically active compounds from the salvia divinorum plant and use them to synthesize new compounds designed to treat pain without addictive properties. I then entered a PhD program in Neuroscience at the University of Arizona where I worked in a pharmacology lab focused on pain, opioids, addiction and cannabinoids. After a couple years of grad school I decided to change my path and leave the PhD program to received an MS in Neuroscience. This change included joining TruPotency as their director of science. I have always been interested in plant medicine and cannabis, so the transition to the CBD realm has been a smooth one.
There's a lot of confusion about the legality of CBD products. Can you clarify?
The 2018 Farm Bill states that cannabis products (from flower to tinctures) that have less than 0.3% THC, classified as hemp, are federally legal. However, certain states still classify hemp under their marijauna guidelines, which puts the residents of those states in a confusing situation. Although hemp and hemp based products are federally legal, states can and will have criminal charges for hemp and hemp based products.
CBD is obtained from the hemp plant, which by definition, can contain only 0.3% THC.
---
What's the most common misconception people have about CBD?
There are a few general misconceptions that people who are unfamiliar with have, so here are some basic facts for those who are new to CBD.
Fact - CBD will not get you high.
Fact - CBD is non-addictive.
Fact - CBD is relatively safe.
Clinical trial participants have used over 800mg a day for months with little to no side-effects.
CBD is extremely popular right now. What are some other cannabinoids that are gaining traction in the industry?
There are over 100 cannabinoids, so as time moves on we will undoubtedly find benefits for others as well. Some others that are gaining popularity are CBDA, CBDV, THCV, and more. Depending on the testing lab, our current testing includes 11 to 15 different cannabinoids.
Cannabinol (CBN) is gaining popularity as a sleep aid and showing up in cannabinoid products claiming usefulness for sleep. TruPotency carries a brand called Plant People that has a sleep tincture designed with CBN.
Cannabigerol (CBG) is another cannabinoid that is becoming favored as well. Pre-clinical data suggests that this cannabinoid may be useful for pain and inflammation as well as acting as a muscle relaxant.
Cannabichromene (CBC) is also on the rise. This is another cannabinoids that may be beneficial for pain and inflammation.

These are just a few of the the over 100 known cannabinoids.
---
How is TruPotency different than other online CBD retailers?
TruPotency sets ourselves apart in a few different ways. First, we are based on science. With a science advisory board consisting of MDs, PhDs, and wellness professionals, we use the latest data from clinical trials and scientific studies to vet the products we sell. We have pre-screened over 700 products, and selected 300 to be independently blind-tested tested and less than 20% of those pass the TruDiligence Testing and are available on TruPotency.com.
The TruPotency Science Team has developed a database of relevant cannabinoids, terpenes and other key ingredients and assigned a score for each product based on their contents based on clinical trials and published scientific research. The TruPotency algorithm uses these scores to determine which products are right for you. We are unique in this aspect using data to drive product scoring.
What was the most concerning thing you've discovered through you rigorous product testing?
First, there is a lot of bad products out there. Our data closely matches a University of Pennsylvania study that showed about 70 percent of CBD products are mislabeled. Customers want to know what they are buying is what is says it is. Not only properly labeled CBD, but some people cannot have THC due to work constraints, and some products claiming THC free showed THC in them.
The other issue is the variability between labs. You would hope that sending multiple of the same sample to big name labs would yield the same result, within reason, but that is not the case. Different lab can give wildly different results and products can be tested multiple times at multiple different labs. One concern I have is that companies are doing this until they get a result that fits the label claim, but the product is actually different, but the company has "proof" that the product is legitimate.
As an industry, we really need better rules and regulations for manufacturing and testing.

---
Any predictions for the future of the CBD market?
There have been and explosion of new CBD brands (over 1000 in 2019) with relatively little regulation. Our testing has shown how many poorly made products there are and brands that are around to make a quick buck on the CBD hype.
The FDA will be making decisions in the near (hopefully) future on the fate of CBD rules and regulations. I would hope that all hemp based products are fully legalized and regulated so we do not have to worry about the quality of a CBD product. When, and if, this happens, all the CBD brands that were riding on the CBD buzz will hopefully be out of business.
Soon, there might also be "craft" type products that mix CBD with other cannabinoids and terpenes at specific ratios to target certain effectiveness. Like mixing CBD, THC, and CBN, with linalool and myrcene as a sleep combination.

---
Growers Network would like to thank Austin and TruPotency for taking the time to answer our CBD questions. Do you have a question that you'd like to ask Austin? Click here to post a question you'd like Austin to answer during his Ask Me Anything session on our forum. It's happening on November 18th at 11AM Pacific, but even if you can't make it on the 18th, your pre-asked question will be answered! Hope to see you there!
---
CBD FAQ from Growers Network
Will CBD Oil make me high?
No. CBD is not a psychoactive compound whereas THC is. CBD is derived from hemp, which contains 0.3% THC maximum, a level too low to create any intoxicating effects.
Will CBD make me fail a drug test?
No. Drug screens for THC target a specific THC derivative, which will not be detectable with the minuscule amount of THC in hemp plants.
Is CBD Safe?
Yes. CBD has been scientifically tested and is shown to be safe with few side effects.
Where can I buy CBD?
CBD is available at a number of online and brick-and-mortar retailers. Look for proof of contents before purchasing as there are many non-tested and verified products on the market.
How do I take CBD?
CBD products are available in a variety of forms including tinctures, topicals, vape products, as CBD flower, patches, gummies, and more.
---
---

Do you want to receive the next Grower's Spotlight as soon as it's available? Sign up below!
---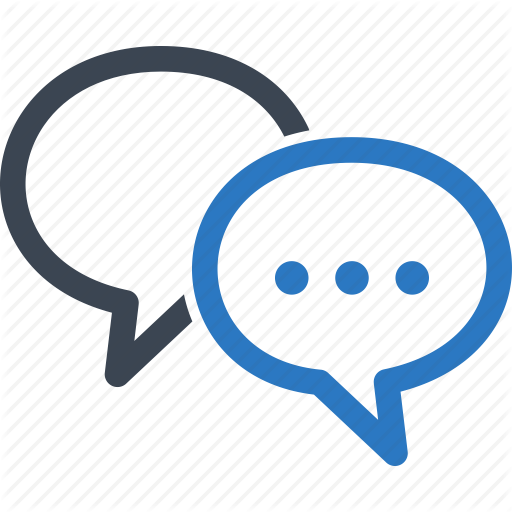 Do you have any questions or comments?
---
About the Author
---