In this article, Growers Network introduces you to a few of the Point-of-Sale software programs available for dispensaries.
With all the regulation surrounding medical Cannabis, it's no wonder that technology has is so important to the industry. In addition to integrated track-and-trace technologies such as METRC, Leaf Data Systems, and Bio Track THC, there are multitudes of different front end softwares for every facet of the Cannabis industry.
So today, we continue our mission of Cannabis education with a discussion of our top 10 point-of-sale (POS) softwares used by dispensaries. Keep in mind that all of these softwares are for the front end experience and are used in conjunction with a state's track and trace technology. Ready or not, here we go in no particular order.
Writer's Note: TIf we missed your favorite POS software, please email us here and we'll try to include it in a follow-up article.

---
BioTrackTHC
In addition to providing track and trace technology to government agencies, BioTrackTHC offers POS software with platforms devoted to Cultivation, Processing, and Dispensary applications. BioTrackTHC's dispensary software features include inventory management, integrated hardware, cloud and local hosting, and custom label creation capabilities. Additionally, with their integration partner DataOwl, BioTrackTHC offers online ordering, digital menu displays, and customer relationship management. You can check out more of their tools here.
---
Meadow
Marketing themselves as a scalable platform, Meadow is just that. So whether you're a small shop with plans for growth or a larger operation with tons of inventory, Meadow can help. Meadow's software offers a suite of tools for customer loyalty, delivery analytics, inventory control and more. You can check out Meadow here.
---
Treez
Treez is another heavy hitter in the point of sale game. The Treez POS software offers a full suite of features including Ad Hoc analytics, inventory management, employee accountability, and compliance. Includes cloud and local hosting so if you lose your connection, you're not "disconnected" from your data. Visit Treez online here.
---
Proteus420
Proteus420 was created with the focus of being your single go-to POS for inventory management, E-Commerce, accounting, and more. It includes built in state reporting for compliance with all the major reporting agencies which are compatible with METRC, Leaf Data Systems, and BioTrack THC's compliance programs. You can check them out here.
---
Leaf Ops
Leaf Ops developed their POS software with reliability and ease-of-use in mind. Leaf Ops features include compliance, security, granular permissions to help vet staff, multi-store support, loyalty programs, and more. You can visit Leaf ops here.
---
Indica Online
Indica Online specialized in POS software specifically for dispensaries. The software includes features for inventory, patient, business management, and point of sale. They also offer POS hardware and tiered pricing plans tailored to dispensary needs, including an additional piece of software available to manage POS for deliveries. Check out Indica Online here.
---
MJ Freeway
In October 2018, MJ Freeway announced their merger with MTech in hopes of increasing their already impressive 30% market share of the industry (and hopefully preventing hacks like they experienced in 2017). MJ Freeway offers dispensaries a full suite of tools from compliance to marketing. You can check out MJ Freeway here.
---
Green Bits
Green Bits markets itself as the POS leader in Cannabis retail. Their software is designed to be easy to use and automatically syncs with state traceability systems. Green Bits' features include full state integration, transaction limits, customer verification, online menus and much more. You can check out Green Bits here.
---
Viridian Sciences
Viridian Sciences offers software for all stages of the seed to sale process. Their dispensary software is "device agnostic," allowing easy access to the software anywhere whether you're on a Mac, PC, Android, or iPhone. Features include financial and compliance reporting, targeted campaign management, document creation and management, and sales features that allow B2B and B2C sales. Check them out here.
---
Green Marimba
Green Marimba offers three tiers of their dispensary software, allowing smaller startups to pay for only the features they need and build-on when they're ready. They'll even design the dispensary website if necessary. Once hosted, Green Marimba offers dispensaries the same suite of tools as other softwares, including track and trace technology powered by METRC, inventory control, and custom product menus. Check out Green Marimba here.
---
So there you have it! A few of the available POS softwares for dispensaries. Most of the listed softwares offer demos so you can see the software in action before you commit. As previously mentioned, this is in no way an exhaustive list. Some of these programs are more robust and can be integrated into all parts of the seed to sale process, while others are tailored specifically for dispensaries. Additionally, states have implemented their own track-and-trace requirement so you need to be sure your front end POS is compatible. We recommend you check them all out and compare their features to your needs.
---
Did we miss your favorite dispensary software? Leave a comment in the survey below, or better yet, join the forum and tell us about it. See you there!
---
---

Do you want to receive the next Grower's Spotlight as soon as it's available? Sign up below!
---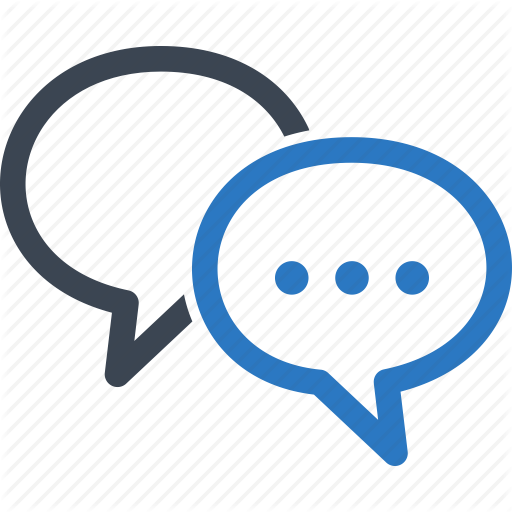 Do you have any questions or comments?
---
About the Author
Chris DeWildt is a graduate of Grand Valley State University and Western Kentucky University. He worked in education and publishing for ten years before joining the team at Growers Network.
---