Growers Network takes some time to look at how legal it is to grow cannabis in your own home by country! This list was written in November of 2018, and future political changes may result in changes.
The following is an article produced by a contributing author. Growers Network does not endorse nor evaluate the claims of our contributors, nor do they influence our editorial process. We thank our contributors for their time and effort so we can continue our exclusive Growers Spotlight service.
---
As most cannabis users and growers are aware, the legality of cannabis growing can be greatly affected by where you live. In this article, we want to focus on different country's rules as of October 2018, and see what the means for you. Look forward to a future article delineating the different United States!
To simplify the length of this list (and not be a duplicate of a certain Wikipedia page), we're only going to focus on countries where cannabis is legal in the first place. If your country is not listed here, then cannabis is completely illegal in your country.
| | | |
| --- | --- | --- |
| Country | Legal to grow at home? (Y/N) | Notes |
| Argentina | No | Consumption is legal, but cultivation is not. |
| Australia | No | Must have a license to grow cannabis. |
| Austria | No | Cultivation is legal only for research or medicine |
| Belgium | | You may cultivate one plant. |
| Brazil | Unclear | There are conflicting reports about cultivation rules |
| Canada | | Up to four plants for personal cultivation are allowed in all territories except Quebec and Manitoba, where it is still banned. |
| Chile | | Only allowed to cultivate by medical prescription only |
| Colombia | | Up to 20 plants are allowed for personal consumption |
| Costa Rica | | The laws are vague, only allowing you to grow enough for a "small dose" |
| Croatia | No | Cultivation is outright banned in Croatia |
| Czech Republic | | Cultivation up to 5 plants is a misdemeanor |
| Denmark | No | Must have medical license to grow |
| Finland | No | Cultivation is illegal. |
| Georgia | | You can grow at home, but the law is unclear how much is legal. |
| Germany | | Must be licensed in order to grow |
| Greece | No | Must be a medical license. |
| India | It's Complicated | Federally illegal, but some regions allow it |
| Israel | No | Only medical license holders can cultivate |
| Italy | No | Unlicensed cultivation is illegal |
| Jamaica | Yes | Cultivation of five or fewer plants is allowed |
| Luxembourg | No | Cultivation is illegal. |
| Macedonia | No | Cultivation is illegal. |
| Malta | No | Cultivation is illegal. |
| Mexico | No, but... | The Mexican Supreme Court recently ruled that recreational cannabis should be legalized, but no rules have been formalized yet by their legislature. |
| Moldova | No | Cultivation is illegal. |
| Netherlands | | The Netherlands has a strange relationship with cannabis. It is legal to purchase, but not cultivate. However, the police generally won't care if you only have a few plants, and prefer to go after large cultivation sites. This legal status may change in the near future. |
| Norway | No | Cannabis is gradually being decriminalized in Norway, but there is no legal cultivation. |
| Paraguay | No | Cultivation is illegal. |
| Peru | No | Cultivation is illegal. |
| Poland | | Only cultivation of hemp is allowed, under 0.2% THC. |
| Portugal | No | Medical cultivation was recently made legal in Portugal, but home cultivation is not allowed in the law yet. |
| Russia | | Cultivation of cannabis in Russia is allowed, but focused on industrial hemp, with typically less than 0.1% THC. Russia has a long history with hemp, so it legalized farming of the plant. |
| San Marino | | Cultivation currently is not legal in San Marino, but the rules are being written as we speak. |
| Slovenia | | Only cultivation of hemp is allowed, under 0.2% THC. |
| South Africa | Yes | Cultivation was recently legalized in 2018 in South Africa, and any cannabis grown in your personal residence for your personal use is legal. |
| Spain | | Cultivation for personal use is allowed, but the laws are somewhat murky. The Spanish judicial system rules that personal cultivation is protected under privacy laws. |
| Sri Lanka | | Cannabis cultivation is allowed, but only under the sanction of the government in Sri Lanka. |
| Switzerland | No | Cultivation is illegal. |
| Thailand | No | Cannabis is illegal in Thailand, but this is generally unenforced. |
| Turkey | No | Cultivation is highly regulated by the government of Turkey, and is only allowed for medical purposes. |
| Ukraine | | Cultivation up to 10 plants is decriminalized, subject to a fine if caught. More than 10 plants is subject to prosecution. |
| United Kingdom | | Must obtain a cultivation license from the Home Office before cultivating. |
| United States | It's Complicated | Cannabis is federally illegal, but certain states do allow home cultivation. Cannabis use and cultivation is a lingering question in the US, with no clear resolution yet. However, there is some hope for the future. |
| Uruguay | Yes | Individuals are allowed to grow up to six plants in their homes legally. |
| Zambia | | Must obtain a license from the Minister of Health. However, the Minister of Health has never issued a license for cannabis cultivation, and seems unwilling to do so. |
| Zimbabwe | No | Cultivation is illegal. |
Is our information out of date? Please let us know in the survey or comments below!
---
---

Do you want to receive the next Grower's Spotlight as soon as it's available? Sign up below!
---
Resources:
Want to learn more about subjects similar to those touched upon in this article? Check out our articles on subjects such as:
---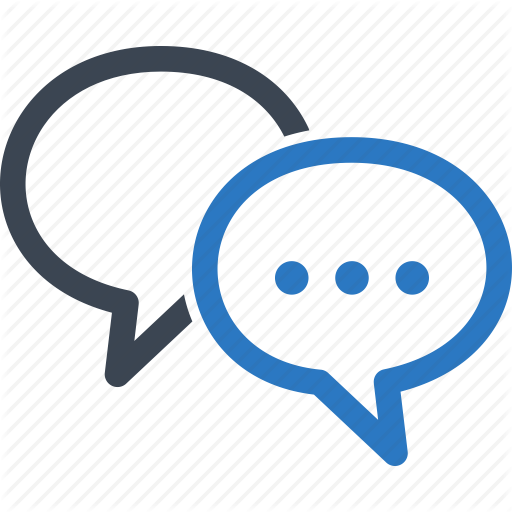 Do you have any questions or comments?
---
About the Author
Hunter Wilson is a community builder with Growers Network. He graduated from the University of Arizona in 2011 with a Masters in Teaching and in 2007 with a Bachelors in Biology.
---