Before we begin, I'll be straight with you: All you really need to grow cannabis from seeds is a pot, grow media like soil or coco, seeds, water, plenty of light, and a few nutrients. That's it. Of course there are other supplies you could use such as a grow tent or high performance LED light, but they're not always necessary. Cannabis has a long history of wild growth without any help from people. There's a reason they call it "weed," and that's because it grows like one.
But even though you can grow cannabis without any special equipment, there's an advantage to spending a little money on the right equipment. Industry experts are constantly improving their products which in turn help produce higher cannabis yields and a better flower. So today, as part of our mission to educate and provide valuable information, we're going to go through each stage of your cannabis grow and highlight some of the equipment that can help you maximize your harvest.
---
Do you want to learn how to grow cannabis? Check out Growers Network University!

---
1. Cannabis Genetics
Genetics is just a fancy word for your seeds, and that's what you need if you want to grow cannabis from seeds! The term can also refer to cannabis clones, but for the beginning grower, seeds are much easier to source. If you are interested in starting from clone stock, you can generally purchase them from a qualified local grower, assuming there are no laws against clone sales in your jurisdiction.
But which Cannabis seeds to buy? That depends on your grow style and personal preference. You're going to choose an Indica, Sativa, or hybrid or course, but do you want regular seeds, feminized seeds, autoflowering seeds, or some combination? With regular seeds you'll have to remove any males before they mature and pollinate your females or you'll end up with seedy, low-quality buds. Additionally, cannabis grown from regular seeds will only flower in response to a change in the photoperiod (how many hours of light they are exposed to) so farming these types of seeds requires a bit more care and attention than autoflowering strains (which produce buds when they are old enough, not in response to the light) or feminized seeds which eliminate the need to monitor for males. If you're looking for the simplest type of seed, you can go with autoflowering, feminized seeds.
Note: See our cannabis seed FAQ section below the article.
---


---
2. Cannabis Germination
Germinating refers to sprouting your cannabis seeds prior to planting. This isn't always necessary when growing cannabis from seeds, but it WILL improve your chances of germination. The easiest way to do this is to fold your seeds inside of a moist paper towel and wait for a few days, making sure your paper towel remains moist. In this time you should see your seed "pop" as the tap root emerges. Now you're ready for planting.
If you want a more controlled germination of your cannabis seeds, there are mini-greenhouses available with starter pods which allow your seeds to begin rooting prior to transplanting them into your grow media and offers an overall safer transition from germination to pot.
You can have a look at germination domes here.

---
3. Grow Media, Grow Tents, & containers
More than likely, you'll be growing indoors in a grow tent and in soil. There are a variety of media types available including soil, peet, and coco. We recommend soil for the beginner, but whichever you choose it's important not to skimp on the media. Spending a little extra money on your media will pay off in terms of cannabis quality and help you avoid problems such as pests, unbalanced pH, and poor nutrient delivery. You can see a few recommended soil and other media products here.
You'll probably also need a pot. The pot you choose should be at least one-gallon and allow excess water to drain off. Once you've added the media to your pot and have your seeds, you're ready to plant. Just insert your finger into the soil to create a ½ inch to 1 inch divot and place your popped seed inside. Cover and water appropriately. We recommend fabric pots which are reusable, lightweight, and drain very well.
The last thing to consider when planting your germinated seeds is where are you going to grow them? Are you growing in a closet? Do you have a dedicated space somewhere in your home? If not, a grow tent is an excellent option for creating a highly controlled growing environment. Grow tents are easy to assemble and their reflective interior maximize light efficiency. There are even kits that will provide everything you need including a fan to generate necessary air flow and a filter that will help keep the smell of your plants from wafting from your grow tent into your personal space. Even if you don't mind the smell, your neighbors might! You can check out this grow tent configurator which will guide you through the best grow tent set up depending on the space you have available and the number of plants you plant to grow. You can check out our recommended soil media here. Need a pot? Check these out.
---
---
---
4. Cannabis Grow Lights and the Vegetative Phase
The vegetative stage is where your plants bulk up and develop the frame necessary to support the eventual flowers. As mentioned in the genetics portion of this guide, your seed choice will influence the amount of care and attention you'll need to provide. If you choose regular seeds, the vegetative stage of cannabis growth will require an 18-6 light cycle (18 hours on and 6 hours off). The size of your grow will determine your light requirements and there are many choices. I tend to recommend LED lighting because they're energy efficient and produce less heat than other types of grow lights, which will help keep overall temperatures down in your grow. Check out a few LED recommendations for your cannabis grow here. Keep in mind the size of the light if you're using a grow tent to assure it will fit.

Fluence is a great LED brand, but far from your only option.
---
The vegetative phase is also where you begin monitoring the sex of your plants and then remove and destroy the males as soon as you identify them. If you have access to female clones, this step isn't necessary, but it will be if you grow cannabis from seeds. You can check out our guide to sexing your plants here. Again, this is a step you need to take when growing from regular seeds. If you use feminized seeds you can be nearly 100% certain that all of your plants are female (1 in 1000 feminized seeds may turn out male).
Since the vegetative stage of growth is where your plant will bulk up and develop its framework, you'll want to make sure you use some quality nutrients to ensure your cannabis grows strong and healthy. Click here for our recommendations.
A nutrient bundle is a great way to save money
---
Last but not least, an important consideration during the vegetative stage is pest control. It's important that you monitor for pests and diseases during the duration of your grow to deal with any problems before they reach crisis level and threaten your crop. Fortunately, close monitoring and cleanliness will help you avoid most of these problems, but should you encounter pests or disease, there are a number of great, organic products that can take care of nearly any problem. And don't worry, we recommend only products suitable for treating consumable plants. Check them out here.
---
5. Flowering & Nutrients
The flowering stage is when your cannabis plants will develop their buds. Again, if you choose to grow from "regular" seeds, you'll change up the light cycle from the 18-6 you used in veg to a 12-12 cycle (12 hours on and 12 hours off up until harvest); autoflowering varieties won't require this change as again, they flower when they are mature enough.
During this stage you are going to want to continue monitoring for pests and also add a "bloom formula" nutrients to help make big healthy buds. See our recommendations for your cannabis grow here.
---
6. Cannabis Harvest
A week or so before harvest you're going to want to "flush" your media. This simply means that you stop feeding your plant nutrients and give only water. This allows your cannabis to use up all the available nutrients remaining in the soil so they won't end up in your buds. Also, you can expect a degree of leaf yellowing during this final week as your plant converts its available resources into energy for continued bud development.
You can see our full article on when to harvest your buds here, but generally, you can determine when your buds are ready for harvest by examining the trichomes. You can use microscope to get a close up look at the trichomes. Clear trichomes generally mean it's too early to harvest and your buds won't be as potent. Milky white-amber trichomes means you are ready to harvest and can expect decent buds. If you wait longer, until the trichomes are completely amber in color, you'll get a stronger psychoactive effect as CBD levels decline.
Harvesting generally requires scissors or gardening shears to remove your colas (bud sites) from your cannabis plants. Be gentle as to not disturb the potent trichomes.
---
7. Drying and Curing
Before we go into drying and curing, we should quickly revisit trimming. Trimming can be done before drying (wet trimming) or after drying (dry trimming). Either method is fine and will depend on your preference. The goal when trimming isn't only to make your buds pretty by removing any fan leaves (which it definitely does) but also to collect the "sugar leaves" that surround your buds. Don't get rid of these sugar leaves. They're great for extracts, hash making, and in a pinch you can even smoke them, though smoking them will be a bit harsh.
With proper temperature and humidity control, you'll be able to dry your cannabis in the same space you grew it. Most growers I've spoken with dry for a minimum of one week and often up to 10-14 days. There are a number of drying racks available that will allow you to spread out your buds for even drying. If you choose to dry trim, you'll do this after drying but before curing.
Curing is a specialized drying process that comes after the initial drying and trimming. The goal is to cure the buds much like you would with homegrown herbs. You want a dark space with low humidity. You can cure in a glass jar, plastic tub, or a specially designed c-vault. You're going to want to "burp" your container daily to remove any moisture remaining in your buds, and this is accomplished by simply opening the container and closing it again. The curing process can last anywhere from a few days to a couple weeks. Check out a few helpful products here.
A hanging mesh drying rack is only one option for your drying needs.
---
The CVault is designed to provide complete darkness and airtight bud curing.
---
So are you ready to grow cannabis from seeds? Hopefully we provided some good tips for media, lighting, and grow tents to get you started. We'd love to hear from you regarding your grow so please leave a comment in the survey below or click one of the "Join Now" buttons at the top and bottom of this article to get into our private, vetted, professional forum. And don't forget to check out Growers Network University! See you there and happy growing!
---
Feminized Regular Seeds:
AK – 47 Feminized Cannabis Seeds, American Haze Feminized Cannabis Seeds, Amnesia Feminized Cannabis Seeds, Animal Crackers Feminized Cannabis Seeds, Blueberry Kush Feminized Cannabis Seeds, Bruce Banner Feminized Cannabis Seeds, Bubba Kush Feminized Cannabis Seeds, Chemdog #4 Feminized Cannabis Seeds, Cinderella 99 Feminized Cannabis Seeds, Critical Kush Feminized Cannabis Seeds, Diesel Feminized Cannabis Seeds, Durban Poison Feminized Cannabis Seeds, Forbidden Fruit Feminized Cannabis Seeds, Gelato Feminized Cannabis Seeds, Girl Scout Cookies Feminized Cannabis Seeds, Grape Ape Feminized Cannabis Seeds, Great White Shark Feminized Cannabis Seeds, Green Crack Feminized Cannabis Seeds, Jack Herer Feminized Cannabis Seeds, Mazar Feminized Cannabis Seeds, Mexican Haze Feminized Cannabis Seeds, OG Kush Feminized Cannabis Seeds, Pineapple Express Feminized Cannabis Seeds, Power Plant Feminized Cannabis Seeds, Purple Kush Feminized Cannabis Seeds, Skunk Kush Feminized Cannabis Seeds, Skywalker OG Feminized Cannabis Seeds, Super Silver Haze Feminized Cannabis Seeds, Trainwreck Feminized Cannabis Seeds, Wedding Cake Feminized Cannabis Seeds, White Widow Feminized Cannabis Seeds
Auto-Flowering Feminized Cannabis Seeds:
Afghan Auto-Flowering Feminized Cannabis Seeds, AK Auto-Flowering Feminized Cannabis Seeds, Blueberry Auto-Flowering Feminized Cannabis Seeds, Bubble Gum Auto-Flowering Feminized Cannabis Seeds, Candy Kush Auto-Flowering Feminized Cannabis Seeds, Cheese Auto-Flowering Feminized Cannabis Seeds, Cream Auto-flowering Feminized Cannabis Seeds, Critical Purple Auto-Flowering Feminized Cannabis Seeds, Gorilla Glue Auto-Flowering Feminized Cannabis Seeds, Haze XL Auto-Flowering Feminized Cannabis Seeds, Hindu Kush Auto-Flowering Feminized Cannabis Seeds, Kush XL Auto-Flowering Feminized Cannabis Seeds, Northern Lights Auto-Flowering Feminized Cannabis Seeds, Pineapple Auto-Flowering Feminized Cannabis Seeds, Skunk Auto-Flowering Feminized Cannabis Seeds, Sour Kush Auto-Flowering Feminized Cannabis Seeds, Tangerine Dream Auto-Flowering Feminized Cannabis Seeds
---
A few questions about mail order cannabis seeds
Where can I buy cannabis seeds safely?
There are a number of good seed vendors out there. Our recommendations are established companies with great customer reviews so you know you're purchasing quality cannabis seeds.
Is it safe to order cannabis seeds through the mail?
People always wonder about the legal risk of purchasing cannabis seeds through the mail. Legitimate seed vendors (including those we recommend) ship discreetly to most locations. Seeds can be stopped by customs, but this doesn't happen often. You also want to make sure that wherever you decide to purchase your seeds will also ship to your country. This information should be transparent and available on the vendor's website.
---
Before You Purchase
Questions you should ask before purchasing Cannabis seeds online
Do you recognize the name of the cannabis seed company name? Branding goes a long way and a recognized, established brand is something to consider when purchasing Cannabis seeds online.
What are customers saying in their reviews? Did they receive their seeds? Were they high quality?
Researching these questions will increase your chances of being happy with your Cannabis seed purchase.
Do you know anybody who has used them as their Cannabis seed supplier?
Word of mouth recommendations are very powerful in the cannabis community. Someone else's first hand experience can be helpful if you aren't sure about which brand of Cannabis seeds to purchase.
What's their return or refund policy?
A good seed shop should at least have generally positive reviews and a well-defined refund or exchange policy.
Beware of cannabis Seed Scams
If you're contacted via social media to purchase seeds, chances are you've been targeted for a scam. We recommend using established cannabis seed vendors such as those linked above.
---
---
---

Do you want to receive the next Grower's Spotlight as soon as it's available? Sign up below!
---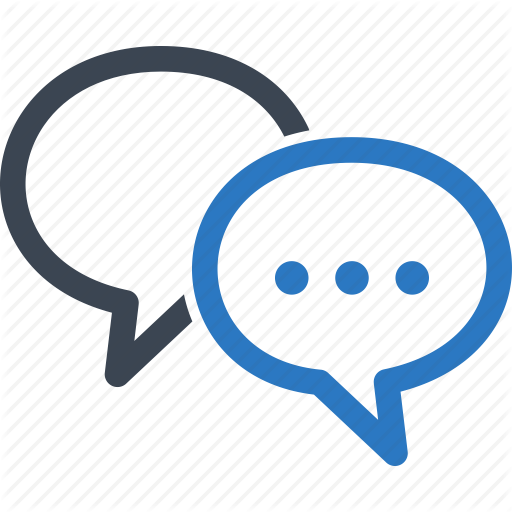 Do you have any questions or comments?
---
About the Author
Chris DeWildt is a graduate of Grand Valley State University and Western Kentucky University. He worked in education and publishing for ten years before joining the team at Growers Network. In addition to editing the GN blog, Chris also works on the Canna Cribs series.
---