In this article, Growers Network introduces you to some of the best CBD products for cats.
---
Hey! Want to learn how to grow cannabis?
Growers Network University
Any pet owner will tell you that the key to a happy feline companion is keeping him or her in the best of health at all times. But is there a way to do so naturally, and painlessly without spending a fortune?
For nearly a decade, the hemp and cannabis compound known as cannabidiol (CBD) has been researched extensively for its incredible potential in natural medicine. Today CBD's full range of health-positive properties still remains undiscovered, but there is now plenty of scientific evidence to certify its status as a medicinal and therapeutic powerhouse. As such, it is increasingly used in the treatment of various debilitating disorders such as:
Chronic Pain
Multiple Sclerosis
Epilepsy & Seizures
Insomnia
Parkinson's Disease
Alzheimer's Disease
Chronic Anxiety
Inflammatory Diseases
Cancer
Huntington's Disease
How Does CBD Work?
CBD works by regulating the function of our endocannabinoid systems, also called ECS. The ECS is responsible for the majority of our physiological processes – from pain and inflammation to anxiety, memory and even sleep. By activating and re-regulating the ECS, CBD is able to affect our chemical and physiological response to a wide range of disorders.
For this reason, CBD has gained tremendous popularity as a natural form of medicine or health supplementation among adults. Because CBD is proven as non-psychoactive, it has also recently become viable for children, and even pets.
Which CBD products are best, and for cats in particular? In this post, we go over our short list of the best CBD products our feline friends are sure to love.
Quick Look at the Best CBD & Hemp Oil products for anxious cats:
Best Overall CBD Product for Cats: RE Botanicals CBD Hemp Tincture for Pets
Best Liquid CBD Oil for Cats: MedTerra's Pet CBD Tincture
Best CBD Chew or Treat for Cats: Zen Pets Hemp CBD Chews
How I determined the best CBD and Hemp Oil Products for your anxious cat: As I said, I am recommending products I have had success with. Additionally, I've only included products that have been scientifically tested for purity, potency, and quality.
Editor's Note: Want to know even more about CBD? Check out TruPotency, the only online retailer that 3rd party tests every product they sell!
---
The Top 3 CBD Products For Cats in 2019
With its potency in treating or relieving the disorders listed above, CBD is already being used to manage the symptoms of many diseases in cats – the most common of which are arthritis, seizures, skin disease and irritable bowel syndrome (IBS), an inflammatory disorder.
The best products that fulfill all of the above are, in no particular order:
Formulated with wild Alaskan salmon, apples, and domestically sourced full-spectrum hemp extract, Zen Pets Hemp CBD Chews are an all-natural supplement made with the highest quality ingredients for your pets. Only the best quality for your best friend. Share the all-natural, full-spectrum CBD chews with your furry friends.
Verified purchase – Ken R. – "My old calico started having a harder time playing in her cat tree. I tried these pet chews, she loved them, and about a week after daily use she seemed much more playful and was up in her cat tree more often."
RE Botanicals Hemp Tincture for Pets uses the same high quality U.S. grown, USDA certified organic full-spectrum hemp and certified organic MCT oil found in all of their tincture products. The amount of CBD per 1ml dropper is slightly lower than in their classic products and can be easily adjusted to meet your pet's size and veterinarian's guidance.
Medterra's Pet CBD Tinctures are made with our 99%+ pure CBD and MCT Coconut Oil. They are available in strengths of 150mg, 300mg and 750mg, have various flavors (Beef, Chicken, or Unflavored) and are safe, affordable, easy to use and legal. Each CBD tincture contains either 15 or 30 servings, dependent on strength, that can be given to your pet sublingually or on their food.
---
An Ounce of Prevention
It's worth noting that CBD is not only a viable as natural medication, but as a health supplement as well. The next time you're scheduled for a long flight, a trip to the vet or even just planning a long ride in the car, give any of our top CBD products listed above a try – your furry friends (and your nerves) will thank you for it.
---
CBD and Hemp Oil FAQs
Do these products contain CBD?
Yes. All products have been quality tested to assure you receive only the best CBD products.More information is available on the retailer's website.
Are these CBD oil products safe for my cat?
All CBD and hemp oil products listed are safe for your cat. They generally have no side effects and a re a natural remedy for cat anxiety.
How much CBD oil should I give my cat?
Each product comes with directions and dosing instructions. Generally the dose is about 0.25 mg/1-pound of weight, so for example, a 10 pound cat would receive 2.5mg of CBD in a single dose (0.25mg x 10 lbs = 2.5mg)
Will CBD oil get my cat high?
No. These products contain no THC and your cat will not get high. CBD is a completely different kind of cannabinoid than THC, and CBD will reduce anxiety whereas THC can exacerbate it.
Do these CBD products actually work?
While results can vary, CBD's effectiveness as a treatment for anxiety and other health issues is well-documented and backed by science. Additionally, the vast majority of customer testimonials state that the CBD and hemp oil products work and can give your cat "a new lease on life."
Can I find CBD Oil near me?
CBD oil is sold in a variety of locations and from online vendors. However, when I saw CBD on TruPotency.com I had to give it a try. They ensure that all their products are double checked and lab tested to ensure purity, safety, and potency.
Are CBD oil and Hemp oil the same thing?
Yes and no. People use these terms interchangeably these days but the fact is if you have a full spectrum hemp oil, it's going to contain CBD. Beware products made from only hemp SEED oil, these contain no CBD and won't be effective for anxiety.
---

I gave my geriatric cat CBD
Nala the cat may only be 12 years old, but you can tell things have certainly changed. In the last couple years, she has lost her purr, her eyesight, and her ability to comfortably jump, pounce, play, and recently, even cuddle. Her tail wave angrily, like a captured snake, now when I pick her up, set her on my lap, or even just sit next to her on the bed—even as she leans into a chin scratch. Her hobbies include sleeping by day and meandering around the room aimlessly at night, occasionally meowing existentially into the darkness. To know her inner thought might help me bring her peace, but alas we cannot speak.
My cat's health is not great, despite good care. Nala gets regular checkups including bloodwork to check her organ function and dental care. She gets a her daily meds of liquid prednisone and a potassium supplement to support her kidney function. However, recently, it just hasn't been enough. When I saw CBD on TruPotency.com I had to give it a try. They ensure that all their products are double checked and lab tested to ensure purity, safety, and potency.
The first time I dropped the CBD oil into Nala's wet food for dinner, I went with the package's recommended dose and saw a noticeable change within a couple hours, but the next afternoon the effects seemed to start fading. After talking to a friend who is a vet tech, they recommended splitting the dose up into twice a day feedings to keep the blood levels of CBD more consistent.
I tried half a dose twice a day, which seemed to be just enough to relax her facial expression and let her feel comfortable being picked up, held, or petted and the effects did not fade away. The CBD oil doesn't completely stop her night restlessness, but it does relax her enough that I can carry her to bed with me and she'll settle on my chest. I know we'll be saying goodbye very soon, and no miracle drug will change that, but I'm so happy that I can offer a little more comfort as the light continues to fade.
---
Editor's Note: Want to know even more about CBD? You can find articles on GrowersNetwork focused on…
and CBD for Cats
You can also check out TruPotency, the only online retailer that 3rd party tests every product they sell!
---
---

Do you want to receive the next Grower's Spotlight as soon as it's available? Sign up below!
---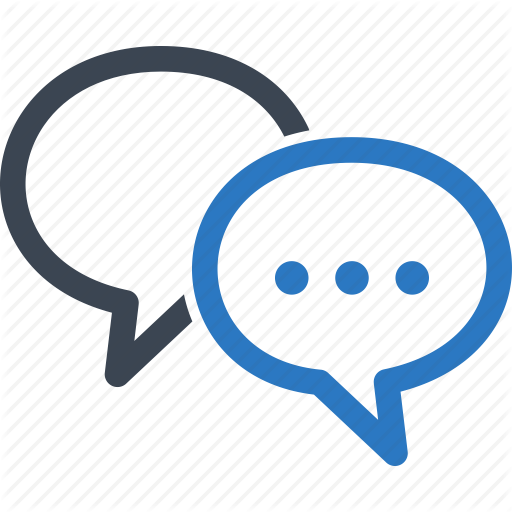 Do you have any questions or comments?
---
---