Boveda takes us through 2018 and what it meant for Cannabis. This was not a small year — massive leaps forward have happened!
---
Disclaimer
This article was originally posted on Boveda's blog. If you would like to read the original article, please click here.
---
What a monumental year for the cannabis industry. Public perception has rapidly shifted on a plant that was demonized and devalued. Now people of all ages, backgrounds and political affiliations are discovering the benefits of cannabis — from helping to reduce childhood epilepsy problems to increasing tax revenue in cash-strapped states.
Here's an overview of some of the most significant cannabis news stories of the year and their impact on the industry. 2019 promises to be an even bigger year for this emerging market, and Boveda is excited to be a part of it.
---
FDA Approves First Cannabis-Derived Medication
After years of clinical trials and much anticipation, the United States Food and Drug Administration (FDA) officially approved Epidiolex as an oral solution that can be used to treat two severe forms of childhood epilepsy. The UK-based company that created Epidiolex, GW Pharmaceuticals, produces the medicine from cannabidiol (CBD) and its derivatives. Patient trials show that the drug has incredible effectiveness in reducing seizures in persons ages two and up. This approval has led to an increased interest in medical cannabis, and R&D budgets are steadily increasing in regards to cannabis.
---
Global Cannabis Legalization Ramps Up, Canada Commences Adult-Use Cannabis Sales Nationwide
Cannabis legalization exploded around the world in 2018. Numerous countries in Europe, Latin America, Asia, and South America approved medical cannabis. The UK will become one of the largest medical markets. Although South Korea has been historically anti-cannabis, the country is now looking to approve medicinal cannabis. The Supreme Court of Mexico ruled that cannabis prohibition is unconstitutional there. Mexico's incoming president was already signaling support for reform at the time, and this news will pave the way for nationwide legalization.
Of course, the biggest news this year is the adoption of adult-use cannabis sales in Canada. Prime Minister Justin Trudeau campaigned on the subject. Canada officially approved legalization in the spring and on October 17, thousands of eager Canadians purchased Cannabis at brick-and-mortar dispensaries or online through provincial shops. Many retailers ran out of product.
---
Michigan and Vermont Approve Adult-Use, Oklahoma, Missouri and Utah Approve Medical
Cannabis reform advanced in the United States, too. Five more states approved medical or adult-use. Vermont was the first state whose state legislature legalized cannabis, whereas most states relied on ballot initiatives to legalize cannabis. During the midterm elections, voters in Michigan said "yes" to recreational sales. Meanwhile, residents of Oklahoma, Missouri and Utah voted to approve medical cannabis. Unfortunately, North Dakota failed to pass legal adult use at the midterms. The opposition outspent proponents by an 8-to-1 margin.
---
Big Alcohol and Big Tobacco Make Record-Setting Investments in Cannabis Companies
Nicotine sales are down, particularly in states where cannabis is legal, so this shift only makes sense. The same goes for alcohol sales. A majority of cannabis consumers believe using cannabis is safer than drinking alcohol, according to a recent consumer survey conducted by New Frontier Data.
In 2018, a lot of major investments came from unlikely sources. Constellation Brands invested $4 billion in Canadian cannabis cultivator Canopy Growth. Constellation is the beverage behemoth behind Corona beer, Svedka vodka, and Robert Mondavi wines. Not long ago, AB InBev, makers of Budweiser, Labatt, and Rolling Rock, announced a $100 million partnership with Canopy rival Tilray. The duo intend to develop non-alcoholic, cannabis-infused drinks.
Additionally, Altria, one of the biggest tobacco companies in the world, forayed into a different cigarette product by investing $1.8 billion in The Cronos Group, another Canadian cannabis producer.
---
The Farm Bill is Signed Into Law, Brings With it Hemp Reform
2018 closed with yet another victory for the cannabis industry. The massive U.S. Farm Bill included the Hemp Farming Act of 2018. Senator Mitch McConnell (R-KY) championed the legislation that effectively legalizes industrial hemp production in the United States. The law deschedules hemp, defined as containing less than 0.3% THC.
Hemp is used to make a plethora of products, from textiles to plastics. Hemp also typically contains high amounts of cannabidiol (CBD), a non-psychoactive cannabinoid that is becoming popular as a treatment for a variety of illnesses and ailments. However, the FDA has asserted authority over CBD, stating that it is still illegal as a food additive and cannot be promoted as a medicine. Despite this, 2019 is expected to be a record-setting year for sales of CBD products nationwide.
---
---

Do you want to receive the next Grower's Spotlight as soon as it's available? Sign up below!
---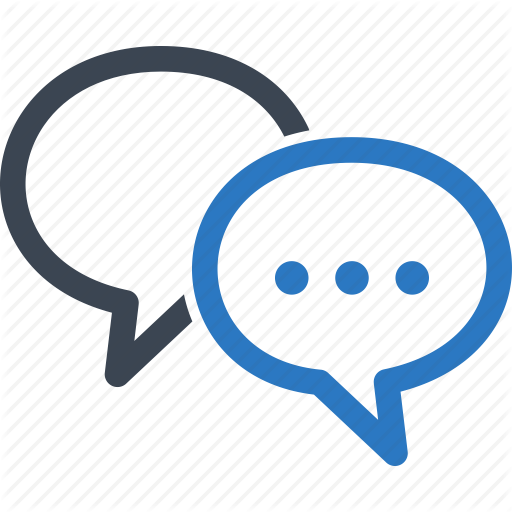 Do you have any questions or comments?
---
About the Author
Rachelle Gordon is a Minneapolis-based freelance writer and educator in the cannabis space. She has dedicated herself to informing others about the powers of plant medicine after witnessing her father's struggle with epilepsy (and subsequent stroke) in her childhood.
---
---