Cannabis Business Opportunities' Sandra Thibodeau explains why your procurement department really matters, no matter what part of the industry you're in.
---
The following is an article produced by a contributing author. Growers Network does not endorse nor evaluate the claims of our contributors, nor do they influence our editorial process. We thank our contributors for their time and effort so we can continue our exclusive Growers Spotlight service.
---
As a business owner, the success of your business is directly related to the performance of your supply chain. Procurement is the beginning of your supply chain, and ceases when you have everything you need to make your products and/or services. The terms "Deals," "buying," "sourcing," and "contracts" are tossed freely around the industry instead of calling them by their proper names: procurement and purchasing management.
Most companies have a purchasing or procurement department as part of their everyday operations. These departments provide a service that constitutes the backbone of many cannabis businesses, including cultivation, manufacturing, retail, and ancillary businesses.
Often, many people, even some who work for these companies, are unaware of what the purchasing department does, why it exists, or what purpose it serves. In order to better understand the role of the purchasing department, we should examine the functions that it performs, namely procurement and purchasing.
---
What is procurement?
---
Procurement is the process of selecting vendors, establishing payment terms, strategic vetting, selection, the negotiation of contracts and actual purchasing of goods. Procurement is concerned with the acquisition all of the goods, services, and work that is vital to the cannabusiness. Procurement is, essentially, the umbrella term within which purchasing can be found. Because procurement includes several core business functions, it should be considered a core part of any organization's corporate strategy.
Essentially, the procurement department is focused on following a series of systems and processes to identify, source, and manage contracts. From the moment your company decides to identify vendors, renegotiate a contract, or host a Request for Quote (RFQ), time marches towards the contract stage. It can take as long as 4-8 weeks to work through data collection, vendor bidding and selection, negotiations, and contract signing.
How is purchasing different from procurement?
Purchasing is the method by which goods and services are ordered. Purchasing can usually be described as the transactional function of procurement for goods or services, and therefore is considered a subset of procurement. The purchasing process often also includes payment and receiving.
Because purchasing is a subset of the overarching procurement process, the terms of "procurement" and "purchasing" are often used interchangeably.
---
Why does a well-designed procurement department matter?
---
As part of your overall business plan, your business practices should reflect your branding. Customers pay attention to companies whose philosophies and practices align with their own beliefs. Aligning your procurement function with your corporate strategy is an important part of this.
For example, let's say your business is building (or has built) its identity around being environmentally-conscious. Your procurement strategy should reflect that decision. The procurement department should have SOPs in place to ensure that all goods and services are sourced from companies that share similar values or provide materials in an environmentally-friendly way. Failure to align your procurement strategy with your branding can harm your company's reputation -- both with your customers and the companies you purchase from.
Key Performance Indicators for Procurement
Procurement effectiveness is generally measured by two key factors: cost and efficiency. In order to be considered effective, procurement must be able to move at the speed of business — fast. Speedy procurement in the cannabis industry is now a requirement.
Many cannabis companies have come to recognize the importance of well-implemented procurement and are choosing to either outsource their needs to professional procurement companies such as Cannabis Business Opportunities, or hire full-time professional procurement personnel. Companies such as Kush Bottles, Grow Healthy, Harvest Inc. have already pushed to obtain professional procurement personnel, putting themselves at a distinct advantage.
---
Final Thoughts
---
The modern procurement function has evolved from a basic administrative function to a strategic role within the organization. Procurement teams in the cannabis industry face the unique challenge of shrinking supplies of commodities, but rising concerns for sustainability. All procurement departments desire to reduce costs, but must balance that desire with regulatory and ethical considerations that could have a direct impact on the corporate brand.
Cannabis leaders need to stop thinking about procurement as the end point of a process, and start looking at procurement as an entryway to spark new ideas, attract new business partners, and generate more resources.
In this new industry, where investment money is pouring in, it is important to make smart decisions that will positively resonate throughout your business. As companies grow in this emerging industry, we need to find new ways to build and sustain healthy competition to create the standards for supply chain management and procurement processes.
Procure with power,
Sandra Thibodeau, CEO, Cannabis Business Opportunities
---
---
---

Do you want to receive the next Grower's Spotlight as soon as it's available? Sign up below!
---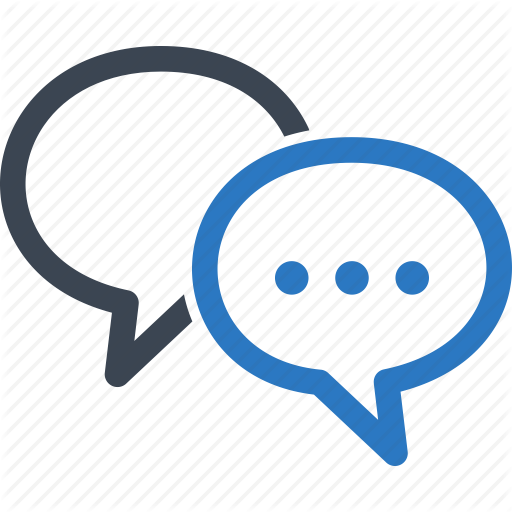 Do you have any questions or comments?
---
About the Author
Sandra Thibodeau served in the U.S. Army as a Military Police Officer. She has a bachelor's degree in Business with a minor in marketing from St. Martins University and a Masters in Public Administration with a focus on economic disaster from American Military University. For the last 3 years she has acted as a technical acquisition liaison for the Department of Veteran Affairs.
---