---
Staring at your phone? Rolling around? Can't sleep? You are like the many other Americans who struggle to find a restfulness at night. A press release by the Centers for Disease Control and Prevention from 2016 conveyed that more than 1/3 of American adults do not sleep well.
About 7-8 hours of sleep at night is recommended for adults. If you are getting less than 7 hours of sleep, this can pose greater risks of chronic conditions such as heart disease, high blood pressure, stroke, obesity, diabetes, and mental distress. An article published in November 2019, showed the risks associated with insomnia in older adults. Getting less sleep not only increases injury rates, like falling, but is also correlated with reduced mental health, leading to dementia, delirium, and declining memory in patients.
A large number of people suffer with insomnia — almost a third of adults in the United States suffer from occasional insomnia and 10% from chronic insomnia. Beside insomnia, obstructive sleep apnea is a sleeping disorder affecting 25 million U.S. adults. Those with high blood pressure or diabetes are some of the major conditions that are correlated with sleep apnea.
These sleep disorders have a detrimental effect on our quality of life and leads to reduced ability to perform essential daily functions. Anxiety, PTSD, depression, painful physical conditions, medication, and caffeine can all contribute to poor sleep and insomnia. Many people take a sleep aid to combat insomnia, like melatonin, benadryl, and now CBD for sleep has been getting much more attention. CBD, unlike THC, will not get you high, but has been shown to have many health benefits.
Those who suffer with anxiety and people who have PTSD also tend to suffer from a sleep disorder. There are many studies ongoing, but one case study indicated that CBD oil could be an effective alternative to pharmaceutical medications. Other clinical data also back this up. The use of CBD oil is being considered as a safe treatment for combating anxiety and enhancing sleep in a young patient with PTSD. Similarly, CBD is thought to reduce social anxiety in teenagers, helping them to get better sleep as well.
Using CBD to treat a variety of sleeping disorders, or other disorders that lead to poor sleep (chronic pain, anxiety, etc.), has gained popularity over the years. NBC reported that a concerning 9 million people used pharmaceutical sleeping pills to find sleep at night. Using many of these drugs can lead to a 35% increased risk for a person to develop cancer. Many people also have side-effects with these pharmaceuticals as well. Now, more and more people are avoiding pharmaceuticals and seeking natural sleep aids, such as CBD based products, to help get a restful night's sleep.
As touched on, one of the main reasons people use CBD products besides sleep is for chronic pain. People who experience chronic pain also tend to lose a lot of sleep. CBD is a huge help to many who deal with the chronic pain at night. Treating chronic pain with CBD products can help improve the quality of sleep, and therefore the quality of life, in patients.
Use of CBD for Sleep
Problems sleeping continue to drive people to seek natural relief with CBD products. Can CBD products help with sleep? Some studies and anecdotal evidence suggest that CBD may indeed help with sleep. CBD interacts with the endocannabinoid system and effectively causes a relaxed state. 
A recent review involving patients who experience anxiety or sleep disorders showed efficacy in anxiety-related sleep disorders. A majority of people in this review received 25 mg of CBD in a capsule per day and results showed 79% of the subjects reported decreased anxiety, while about 67% had improved sleep at the end of the first month.
Cortisol is the stress hormone, which will usually peak in the morning, however people with insomnia tend to have high cortisol levels at night. People with high cortisol levels in the evening have been correlated waking up many times in the night. One investigation found that cortisol levels could actually be reduced if participants consumed 300 or 600 mg of CBD oil. These results suggest that those with high anxiety and cortisol could benefit from CBD.
Best CBD Products for Sleep
TruPotency.com helps you choose the right CBD products. They provide a selection of high-quality CBD gummies, capsules, and tablets for sleep and recommend the best ones suited for you. With thousands of products to choose from, looking for the highest quality, safest, and most effective CBD products for sleep can cause you unnecessary anxiety. TruPotency makes it their mission to test different CBD products and brands with independent laboratory partners.
A quick look at the top 4 CBD Products for Sleep
Best overall with melatonin: Global Xtracts - Phytocannabinoid-Rich Softgels + Melatonin
Best overall without melatonin: Medterra Keep Calm Gummies
Great choice for dissolvable: Medterra CBD+Melatonin Dissolvable tablets
Great choice for flavor variety: NanoPharm Premium Hemp Oil Gummies
---
Top 4 Best Lab Tested CBD Gummies and capsules for sleep.
Stay grounded and calm as you slip into a relaxing night with Medterra's CBD Keep Calm Gummies to center help center mood. Thanks to the power of natural ingredients like L-Theanine and CBD these CBD gummies are a natural way to help with stress throughout your day and to help you relax in the evening. L-Theanine is an amino acid that research indicates promotes a natural sense of relaxation and calm. When CBD is combined with the naturally calming L-Theanine is can help increase the relaxation and anxiety reduction for bedtime. Made with nothing artificial, these are also vegan, gluten free, and contain no corn syrup.
NanoPharm's gummies are made from all natural, vegan ingredients and utilizes their 99% CBD / THC-Free Oil. These CBD gummies are designed to take the edge off and allow your body to get a full night's rest while activating your endocannabinoid system.
This spearmint flavored CBD tablets for sleep has 10mg of melatonin, which can help you catch some Zzz's and get that good night's rest you deserve. Put the Medterra sleep tablet under your tongue and allow it to dissolve. This CBD product for sleep is fast-acting. One of the best products when you want to hit the sack fast. Take this, and you'll be out in no time.
Made from organic broad spectrum hemp oil, this CBD capsule also contains melatonin designed to help you with occasional sleep problems and feel well rested in the morning. In addition, the nanoemulsion delivery system is designed to increase the absorption of beneficial compounds to your body. Because this is made from broad spectrum hemp oil, you will also gain benefits of the "entourage effect" from CBDV, beta-caryophyllene, and alpha humulene to help sore muscles after a workout or a long day at work and relief from upset stomach.
---
Bonus Tips and Facts about Sleep
FACTS
TIPS
---
Editor's Note: Want to know even more about CBD? You can find articles on GrowersNetwork focused on...
and CBD for Cats
You can also check out TruPotency, the only online retailer that 3rd party tests every product they sell!
---
---
---

Do you want to receive the next Grower's Spotlight as soon as it's available? Sign up below!
---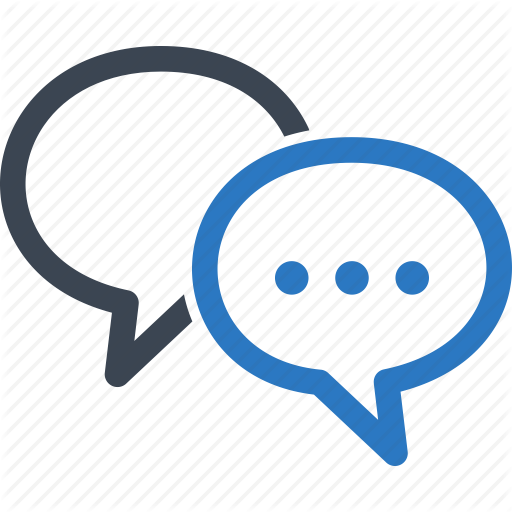 Do you have any questions or comments?
---
About the Author
---