In this article, we talk about a few of the best Hemp Oil products for pain relief.
Growers Network is not paid to list or recommend any particular hemp oil product. Our recommendations are based on customer reviews and testimonials.
---
Aches and pains are a part of life. Whether due to active lifestyle, aging, or a medical condition, most people are in search of something to relieve their chronic or acute pain at one time or another. Of course when it comes to over-the-counter pain relief, there are the traditional medical remedies such as aspirin, acetaminophen, or ibuprofen. These are fine choices and have proven effective, but when we're talking about trying to control our chronic pain, these medications come with a host of problems associated with long term use. So what if you're experiencing pain and want something a little less traditional? Something you can use every day without fear of upsetting your stomach or potential liver damage? We're here today to offer up of oil favorite Hemp Oil products to relive your pain.
---
Quick Look at the Best Hemp Oil Products for Pain Relief
1. Best Hemp Oil Cream: Organic Hemp Tumeric Cream by ZenRenu
2. Best Hemp Oil Extract Hemp Oil Extract for Pain and Stress Relief by New Age
3. Best Hemp Oil Capsule: Hemp Extract by Vitaland
4. Best Hemp Oil Gummy: Hemp Gummies by Jamaside
---
What is Hemp Oil?
Hemp Oil is an extract of natural compounds found in the hemp variant of Cannabis sativa. Hemp Oil contains a variety of cannabinoids associated with aleviation of a number of symptoms and conditions from pain relief and anxiety to insomnia and stress. Please be sure to check out our Frequently Asked Questions at the end of the article.
---
Organic Hemp Turmeric cream wins our best topical hemp oil products. This cream fights joint and muscle pain through synergistic interaction of hemp oil and turmeric. Additionally, ZenRenu's cream is non-toxic, not greasy, and its light peppermint scent isn't overpowering like some pain relief creams. What are customers saying?
"There's nothing that works this quickly. Pain and spasms are gone."
"I purchased this for my elderly mother who suffers from arthritis pain. She felt relief she hadn't gotten in a long time. My sister started using it too!
"I will definitely buy more when I'm finished with this bottle. My pain was gone almost instantly."
---
New age's Hemp Oil Extract for pain relief gets our top honor as best hemp oil extract. This liquid tincture gets great reviews and is reported effective for a variety of painful ailments including arthritis, muscle pain, and inflammation. This item comes as a two-pack with each bottle containing 1 oz of 3000 mg hemp oil. What do New Age's users say?
"I've used pure CBD in the past, but this works just as well for me and it's less expensive."
"My wife used this after she broke her neck and had surgery. It worked wonders on her pain."
"Helped my pain and it helped me sleep. This one tasted good too."
---
Vitaland gets our best hemp oil capsule with their Hemp Extract 10,000 MG. One bottle will last for up to 4 months and again, the reviews for this product are highly positive. Made from USA grown hemp which is never exposed to chemicals and doesn't contain any GMOs. What do customers think?
"I take it daily for pain in my fingers. I can shoot my guns again!"
"I used a few products from Vitaland and the hemp really helps with my pain post surgery."
"I use these after the gym and they really reduce my muscle soreness."
---
Jamaside's Hemp Gummies win our spot for best Hemp Oil gummy. This is another product with hundreds of great reviews. These gummies are shaped like traditional gummie bears and the flavor is amazing. In addition to general pain relief, the manufacturer specifically recommends their products for migraines. What do Jamaside's customers think?
"I broke both of my ankles and these really took the edge off my pain."
"I've had back pain for a lot of years and this is a great replacement for my other pain meds."
"My husband bought these and they worked for both of us. Pain free and sleeping much better!"
---
So there you have it, a few of the best Hemp Oil products for pain relief. What's your experience with Hemp Oil been like? Do you know about a great product we should have mentioned? Let us know in the survey below, or better yet, join our forum and start a conversation. It's easy! Just click on of the "Join Now" buttons on this page and fill out the application. Hope to see you there!
---
Hemp Oil FAQs
Does Hemp Oil contain THC?
No. By definition, hemp contains 0.3% THC or less. There are no psychoactive effects as there are with cannabis oils and products.
Does Hemp Oil get you high?
No. The lack of THC prohibits any psychoactive reaction. Other cannabinoids will have effects, but you definitely won't be "high."
Does Hemp Oil contain CBD?
Yes. And No. Sorry for the confusion, but with the legal status of CBD and hemp not quite yet in line, this is what I can tell you:
Check the ingredients. Many retailers are hesitant to advertise an unregulated cannabinoid such as CBD, even though the source material is now legal in the US. So what you need to do is see if your hemp oil is "full spectrum" or "whole spectrum." If this is the case, the product will contain CBD as CBD is part of the full/whole spectrum cannabinoid profile of the hemp plant – but manufacturers and retailers don't specify among the cannabinoids present in their oils, partly because they don't have to, but also because they don't want to risk advertising an illegal product.
Products that list hemp SEED oil as the main ingredient will not contain CBD as the seeds of the plant carry no valuable cannabinoids. These oils are typically used for nutrition and food prep.
What is Hemp Oil good for?
Hemp Oil is often recommended for a variety of conditions such as chronic and acute pain, insomnia, stress, and anxiety. Some users claim that it elevates their mood as well.
---
---
---

Do you want to receive the next Grower's Spotlight as soon as it's available? Sign up below!
---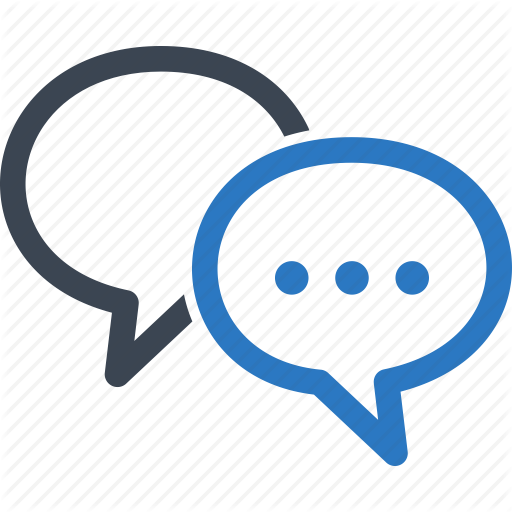 Do you have any questions or comments?
---
About the Author
Chris DeWildt is a graduate of Grand Valley State University and Western Kentucky University. He worked in education and publishing for ten years before joining the team at Growers Network. In addition to editing the GN blog, Chris also works on the Canna Cribs series.
---