States and businesses across the industry are taking the initiative to produce more sustainable and energy-efficient cannabis to reduce their environmental footprint.
The following is an article produced by a contributing author. Growers Network does not endorse nor evaluate the claims of our contributors, nor do they influence our editorial process. We thank our contributors for their time and effort so we can continue our exclusive Growers Spotlight service.
---
Disclaimer
This article has been republished with permission from Cannabis Tech. See the original article here.
As the cannabis industry continues to grow, national attention is often negatively directed towards the industry's environmental footprint. Unfortunately, this is not without good reason. Because policies often force cultivation indoors, cultivators are virtually required to use energy-intensive equipment to simulate real-world ecological conditions. Lighting, ventilation, dehumidifiers, air conditioning, CO2, drying, and transportation are just a few parts of cannabis cultivation that require significant energy inputs. Currently, cannabis is the most energy-intensive agricultural commodity and remains to be one of the most energy-intensive businesses per square foot.
---
The Problem
The energy demands of indoor cannabis cultivation are the most significant contributor to the industry's environmental footprint. Although policies force grows to go indoors, there are no industry-wide mandates to impose energy-efficiency standards. It is common for cultivators to use high-pressure sodium (HPS) lights to produce desirable growing conditions, whose illumination is on par with those found in an operating room, and 500 times higher than that recommended for reading. Although some cultivators use energy-efficient LED lights, their overall environmental benefit within the cannabis industry has yet to be determined. The difficulty with LEDs is that, while they consume less energy, they cause grow cycles to take longer, potentially averaging out or raising overall energy expenses.
A study published in 2012 estimated that energy consumption by the cannabis industry accounts for 1% of the national electricity use or $6 billion worth of energy – and that was in 2012. The study also reported that, on average, the cost of production in electricity is approximately $2500 per kilogram of finished product, and one kilogram of processed cannabis results in 4600 kilograms of CO2 emissions; which is the equivalent of driving across the US 11 times in a 44-mpg vehicle.
Current statistics are just as alarming. In Boulder County, the average electricity consumption of a 5,000 sq. ft. indoor cannabis facility is 41,808 kilowatt-hours per month. For comparison, the average household uses 630 kilowatt-hours per month (or 1.5% of the aforementioned grow). From 2015 to 2016, cannabis cultivation and processing areas in Boulder County increased from 114,197 sq. ft. to 170, 341 sq. ft., thus causing a 71% increase in energy expenditure.
Due to the federal government's stance opposing cannabis, producers are not able to reap the benefits that other industries do when implementing energy-efficient practices. Cultivators and producers receive no tax breaks, nor do they have the ability to become USDA organic. Thus, any incentive to switch to more energy-efficient equipment is done purely on the basis of market supply and demand.
---
The Solution(s)
The aforementioned factors, in addition to the current overall lack of governmental support, have led to the development of state-based certifications and incentive programs.
In Oregon, Eco Firma Farms has made outstanding improvements to their grow, allowing them to exponentially reduce their environmental footprint and bottom line. Working in tandem with Energy Trust of Oregon, Eco Firma Farms has made multiple improvements that have led to a quick and qualitative ROI in addition to reducing their environmental footprint. These energy-efficient improvements returned an estimated annual savings of $63,000, and incentives received for updating their operation totaled $99,800. Eco Firma Farms currently operates on 100% wind-powered renewable energy and practices only organic pest control. Last year, they were awarded Portland's General Electric (PGE) Green Mountain Energy Gold Certification, and are on track to receive Platinum Certification in 2018.
Programs and efforts to produce more environmentally friendly cannabis are starting to develop throughout the industry. Denver currently has the goal to shrink their greenhouse gas emissions 80% by 2050 through boosting the use of renewable energy. In California, MITU Resources, Inc. is planning the commercial introduction of the company's licensed Wind Shark, a self-starting vertical-axis wind turbine. The integration of the Wind Shark into the CA cannabis sector, it is hoped, will reduce a cultivator's daily energy expenditure by 10% and their bottom line.
As is the normal trend of the cannabis industry, it grows at such an exponential rate that supporting industries have difficulty keeping up with it. Energy-efficient practices and standards are no exception to the rule. Independent state energy certifications and product labeling ensure that companies are making their achievements and impact visible to consumers, thus spreading positive program awareness. Indubitably, the cannabis industry will continue to grow before industry-wide energy standards are implemented. However, steps taken now will have a significant impact on reducing the industry's environmental footprint.
---
---

Do you want to receive the next Grower's Spotlight as soon as it's available? Sign up below!
---
---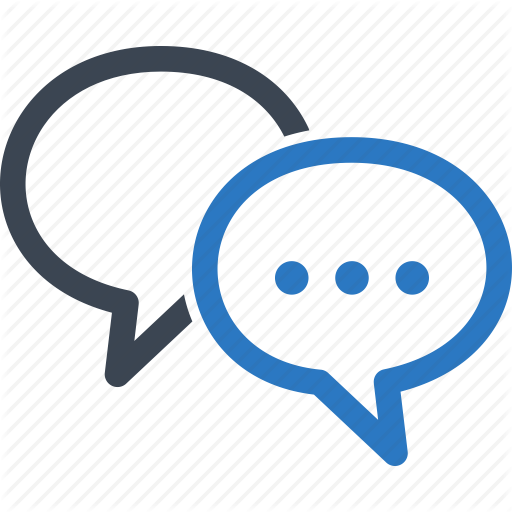 Do you have any questions or comments?
---
About the Author
Stephanie Piantanida is a freelance writer involved in multiple aspects of the cannabis industry. In addition to writing, Stephanie has and continues to work within the medicinal industry in multiple states. Through her writing she hopes to empower the community by educating them about the industry and their options within it.
---