In this article, we talk about how to make sure you only get the best cannabis seeds when you order online and include our recommendations for 3 of the best cannabis seed brands.
---
A few questions about mail order cannabis seeds
Is it safe to order cannabis seeds through the mail?
People always wonder about the legal risk of purchasing cannabis seeds through the mail. Legitimate seed vendors (including those we recommend) ship discreetly to most locations. Seeds can be stopped by customs, but this doesn't happen often. You also want to make sure that wherever you decide to purchase your seeds will also ship to your country. This information should be transparent and available on the vendor's website.
Where can I buy cannabis seeds safely?
There are a number of good seed vendors out there. Our recommendations are established companies with great customer reviews so you know you're purchasing quality cannabis seeds.
Beware of cannabis Seed Scams
If you're contacted via social media to purchase seeds, chances are you've been targeted for a scam. We recommend using established cannabis seed vendors such as those linked below.
---
Before You Purchase
Questions you should ask before purchasing Cannabis seeds online
Do you recognize the name of the cannabis seed company name? Branding goes a long way and a recognized, established brand is something to consider when purchasing Cannabis seeds online.
What are customers saying in their reviews? Did they receive their seeds? Were they high quality?
Researching these questions will increase your chances of being happy with your Cannabis seed purchase.
Do you know anybody who has used them as their Cannabis seed supplier?
Word of mouth recommendations are very powerful in the cannabis community. Someone else's first hand experience can be helpful if you aren't sure about which brand of Cannabis seeds to purchase.
What's their return or refund policy?
A good seed shop should at least have generally positive reviews and a well-defined refund or exchange policy.
---
Assessing Seed Health
A good seed vendor should only ship out quality seeds. Here is what to look for when you receive your seeds to assess their overall health.
Dark color with stripes or spots (white or green seeds are too immature to sprout).
Waxy, shiny coating: While not critical, this is a sign that the seed is healthy.
Hard shell: You should be able to apply light finger pressure without the seed cracking. If the seed buckles under light pressure, the seed is either infertile or dead.
No cracks: Healthy seeds will have their seed coat intact without damage. Check for holes too, as insect pests may dig into seeds for the delicious starch.
---
Where to buy Cannabis Seeds online?
As we said, you should always buy from an established vendor. For your convenience, we've included some links to purchase from three well respected seed breeders. Each of these breeders offers regular, feminized, and autoflowering Cannabis seeds for a variety of budgets.
---
Canuk Seeds offer over 50 different strains so whatever you're in the mood to grow, they've got you covered. Autoflower, feminized, regular? Canuk seeds has a wide variety of each. We recommend the Lemon Skunk, pictured below.
---
A best selling brand, Barney's Seeds offers stable genetics and superior results. Bred for taste, aroma, and THC content, Barney's Seeds are a great, safe option when purchasing cannabis seeds. I forget what the one pictured below is called...oh yeah, Amnesia Lemon.


Buy Barney's Farm Seeds Now!
---
Shortstuff seeds specialize in autoflowering strains but offer regular photoperiod seeds as well. Their autoflower strains can go from seed to bud in as few as 65 days depending on the seed strain. Barney's seeds get great reviews and are perfect for a grower who is short on time.


Buy Short Stuff Seeds Now!
---
So there you have it, some info to not only help you find a quality cannabis seed vendor, but the knowledge to assess your seeds' health once they arrive. Not that we think you'll be disappointed. We only recommend brands we know and trust.

So which one did you choose? Let us know in the survey below, or better yet, click one of the "Join Now" buttons located at the top or bottom of this page to apply to our private forum. Once you're in, you can seed a conversation with other like-minded cannabis enthusiasts. See you there!

Oh, and if you still have questions, be sure to check out or cannabis seed FAQs below!
---
Marijuana Seed Strain FAQs

Is it legal to ship marijuana seeds through the mail? I don't want to get arrested.

This varies, so research the laws in your jurisdiction about shipping cannabis seeds through the mail. Most reputable vendors ship discretely and there are no issues.

What are the best marijuana seeds to buy?

This depends on your budget, available time to grow, and your level of experience. There are advantages to "regular" seeds as they typically result in a larger harvest but you will have to plan for only half of the seeds being female. Feminized strains will give you nearly 100% female plants, but you pay a little more for the convenience.

Where can I buy the best cannabis seeds online?

There are a number of great online seed shops. All of our recommendations come from professional cannabis growers, medicinal patients, personal experience, and customer reviews.

What's the difference between autoflower and regular cannabis seeds?

Autoflower seeds begin to flower according to their age. "Regular" seeds flower in response to a change in the light cycle. Autoflowering strains are "easier" in the sense that you don't have to switch the light cycle, they just start flowering when they're ready.

What's the difference between regular marijuana seeds and feminized marijuana seeds?

Feminized seeds have been bred and treated to nearly 100% female. They cost a bit more but you don't have to worry about throwing out the half of your plants that turn out male.

Are feminized cannabis seeds worth the price?

When you buy feminized seeds you can be confident that nearly 100% of your plants will be female. Feminized seeds are definitely worth the price if the idea of sexing your plants and removing the males isn't for you.

Are some cannabis seed strains easier to grow than others?

Yes. As mentioned above, autoflowering strains are easy to grow due to their simple light requirement. Some regular seeds are not much more difficult as long as you can control the light cycle. A few other strains, typically regular seed strains, can have very specific nutrient, watering, temperature, and humidity needs.

What strains are good for growing marijuana indoors? What seed strains are good for growing marijuana outdoors?

There are many good strains suited for indoor growing and just as many good seed strains for outdoor cultivation. You have to consider the space you're growing in. Outdoor marijuana strains will grow tall and may not be suitable for you indoor grow. The main consideration when deciding between indoor and outdoor is the amount of space. An "outdoor" strain will grow fine indoors, as long as it has enough room.
---
---
---

Do you want to receive the next Grower's Spotlight as soon as it's available? Sign up below!
---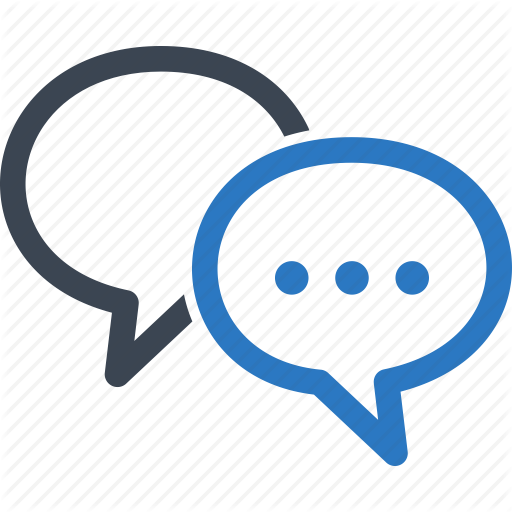 Do you have any questions or comments?
---
About the Author
Chris DeWildt is a graduate of Grand Valley State University and Western Kentucky University. He worked in education and publishing for ten years before joining the team at Growers Network. In addition to editing the GN blog, Chris also works on the Canna Cribs series.
---