In this article, we talk about a few of the best cannabis strains for novice growers. Let's grow!
---
Want additional seed resources and deals? Check out the Growers Network Seed Hub!
---
Smoking dispensary-bought weed is always great and all that, but there is little to compare with the satisfaction that comes with getting high on your own supply. You might think that growing your own cannabis crop is beyond your capabilities as a horticulturist. However, you might be surprised at just how straightforward growing a cannabis plant can be.
After all, there is a reason why the cannabis plant is able to thrive in almost every corner of the globe. The plant itself is incredibly hardy and will find a way to survive in most climates. This makes it the ideal candidate for amateur growers with little or no prior experience of growing plants.
Although female cannabis plants will flower whatever the weather, to grow proper pungent high-grade like you find in the dispensary, you will probably need to get yourself kitted out with a bit of equipment (especially if you live in a colder region that is unsuited to outdoor grows), such as lights and a hydroponic system.
However, once you have a rig set up, the next most important thing to get your hands on is some high-quality easy-to-grow seeds. To help you in choosing some for your first growing project, we have put together this list of the seven best marijuana strains for novice growers.
Not sure which strain to choose? That's fine, there is lots to choose from. For our readers up north, visit some independent review websites for a collection of Canada's best online dispensaries. There, you'll be able to find some quality dispensaries to try these strains and more.
For our USA readers, pay attention to the cannabis laws applicable in your state and shop accordingly. Either way, online is where you'll find the best selection and of course unbeatable prices. That is, until your first crop is ready of course.
---
The clue to how easy it is to grow this strain is in its name. This cross between white Indica and Ruderalis is an expert at growing in colder climates, meaning that it can flourish almost everywhere. It will take around nine weeks for flowers to be ready to harvest after germination. Once cured, the buds contain a mellow 12% THC. The plant is small enough to fit in relatively compact spaces, making it a perfect project for beginners.

---
---
Conclusion
Ever feeling like you do a lot of consuming but not so much in the way of producing? Growing your own bud can be one of the most rewarding things that you can do. Watching your babies grow is satisfying in a way that only a seasoned gardener can understand, and you will soon find yourself salivating in anticipation of the first smoke of your plant's pungent flowers.
If you are going to have a go at improving your green-fingered credentials, we advise you to try one of the straightforward strains listed above to cut your teeth before you move on to anything more complex. By starting with friendly strains, you're giving yourself the best chance to succeed at growing marijuana.
---
---
---

Do you want to receive the next Grower's Spotlight as soon as it's available? Sign up below!
---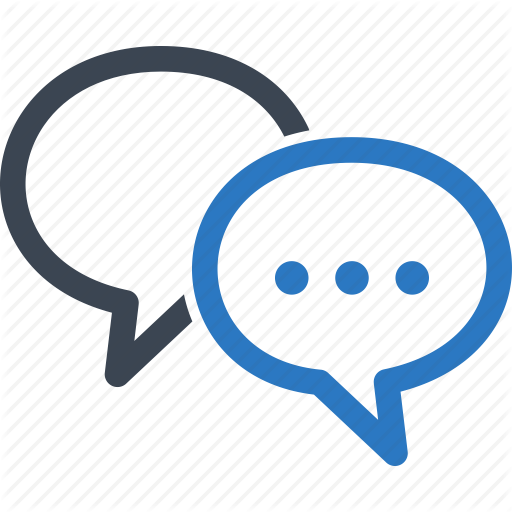 Do you have any questions or comments?
---
---
Marijuana Seed Strain FAQs
Is it legal to ship marijuana seeds through the mail? I don't want to get arrested.
This varies, so research the laws in your jurisdiction about shipping cannabis seeds through the mail. Most reputable vendors ship discretely and there are no issues.
What are the best marijuana seeds to buy?
This depends on your budget, available time to grow, and your level of experience. There are advantages to "regular" seeds as they typically result in a larger harvest but you will have to plan for only half of the seeds being female. Feminized strains will give you nearly 100% female plants, but you pay a little more for the convenience.
Where can I buy the best cannabis seeds online?
There are a number of great online seed shops. All of our recommendations come from professional cannabis growers, medicinal patients, personal experience, and customer reviews.
What's the difference between autoflower and regular cannabis seeds?
Autoflower seeds begin to flower according to their age. "Regular" seeds flower in response to a change in the light cycle. Autoflowering strains are "easier" in the sense that you don't have to switch the light cycle, they just start flowering when they're ready.
What's the difference between regular marijuana seeds and feminized marijuana seeds?
Feminized seeds have been bred and treated to nearly 100% female. They cost a bit more but you don't have to worry about throwing out the half of your plants that turn out male.
Are feminized cannabis seeds worth the price?
When you buy feminized seeds you can be confident that nearly 100% of your plants will be female. Feminized seeds are definitely worth the price if the idea of sexing your plants and removing the males isn't for you.
Are some cannabis seed strains easier to grow than others?
Yes. As mentioned above, autoflowering strains are easy to grow due to their simple light requirement. Some regular seeds are not much more difficult as long as you can control the light cycle. A few other strains, typically regular seed strains, can have very specific nutrient, watering, temperature, and humidity needs.
What strains are good for growing marijuana indoors? What seed strains are good for growing marijuana outdoors?
There are many good strains suited for indoor growing and just as many good seed strains for outdoor cultivation. You have to consider the space you're growing in. Outdoor marijuana strains will grow tall and may not be suitable for you indoor grow. The main consideration when deciding between indoor and outdoor is the amount of space. An "outdoor" strain will grow fine indoors, as long as it has enough room.
---