In this contributor article, Kent Gruetzmacher of Mac & Fulton Talent Partners talks about the challenges and benefits of working in a "plant touching business."
The following is an article produced by a contributing author. Growers Network does not endorse nor evaluate the claims of our contributors, nor do they influence our editorial process. We thank our contributors for their time and effort so we can continue our exclusive Growers Spotlight service.
---
As an industry leading recruiting agency, Mac & Fulton Talent Partners have an inside look at the challenges face by job searchers in the cannabis space. To this end, M&F Talent takes great pride in helping individuals understand their place in the cannabis market. M&F Talent has partnered with Grower's Network to help job searchers and cannabis professionals alike find success in this exciting new industry.
When looking to enter the cannabis industry on a professional level, there are several variables which should be considered. The most important of these elements concerns exactly what part of the cannabis industry one chooses to work in.
The cannabis industry present several distinct verticals of employment - these include plant touching businesses, cannabis ancillaries, hydroponics products, and the hemp market. For M&F Talent's cannabis career tip for March, we are discussing the perks and challenges of working with plant touching businesses.
---
What are Plant Touching Businesses?
For those that did not know, the term "plant touching" is used to describe any business that directly handles cannabis plants or products. That being said, all jobs within the plant touching category are directly related to the cannabis flower in one fashion or another. Generally speaking, plant touching jobs are those that come to mind when people think about working in the cannabis industry. On that note, cultivation businesses and cannabis dispensaries offer a large percentage of plant touching jobs that are available on the market today, these roles include growers, budtenders, and trimmers.
As the industry continues to evolve, there are also a number of lesser known career paths arising with plant touching businesses. For starters, well educated plant scientists are finding jobs in tissue culture labs, as they propagate cannabis plants without either seeds or cloning. Similarly, organic chemists are being hired for extraction laboratory positions, where Good Manufacturing Practices and safety are increasingly in demand. Looking beyond that, transportation, processing, compliance, sales, and operations for cannabis companies all fall within the plant touching vertical. Moreover, as the industry matures with legalization efforts, plant touching jobs are becoming increasingly professionalized and corporatized with national, vertically integrated cannabis businesses.
---
What are the Benefits of Working for Plant Touching Businesses?
Plant touching businesses are at the "front of the pack" for the green rush, they immediately populate new market opportunities as they arise. Therefore, plant touching business are the first to create new jobs within new locales of the cannabis industry. After that, other verticals such as cannabis ancillaries and hydroponics products follow suit to service new plant touching businesses. Looking at all employment sectors in the cannabis industry, plant touching businesses are experiencing the most rapid growth and offering the most new employment opportunities.
Plant touching careers appeal to a certain type of individual, usually those who enjoy working closely with cannabis plants, flowers, products, or medicine. As such, those who feel an internal draw to cannabis advocacy efforts are well suited for plant touching jobs. Similarly, job searches with a passion for horticulture generally fall within the plant touching vertical, as it is strictly these businesses that offer cultivation jobs. Finally, those individuals with an entrepreneurial mindset are well-suited for the plant touching vertical, as each cannabis company in operation today is essentially a startup.
---
What are the Challenges of Working for Plant Touching Businesses?
While the plant touching segment offers ample employment opportunity, it also presents more challenges than seen working in other verticals. For starters, as cannabis is still federally illegal, plant touching jobs pose more legal risk than any other vertical. While the federal government seems to be respecting State's rights concerning the cannabis trade, the threat of legal prosecution still looms in the back of many people's minds.
The cannabis industry is comprised of disparate market segments that arise with legalization efforts in new parts of the country. This "patchwork" of legal markets also presents unique challenges for working in the cannabis space. Of particular interest to job searchers is the fact that plant touching businesses in the U.S. can only expand as large as their State market model allows. Therefore, getting involved with a plant touching business at this point also puts an immediate "roof" on someone's potential career progression.
Another consideration to make if one is thinking about working in the plant touching vertical has to do with compliance and legality. As the legal cannabis business is entirely new, front-running cannabis companies are working tirelessly to destigmatize the industry through best business practices. As such, plant touching businesses have a number of compliance controls built into their business models - these rules must be followed tirelessly at the workplace. Slight infractions can lead to termination, which could be a permanent mark on someone's work history.
---
Growers Network would like to thank Kent and Mac & Fulton Talent Partners for taking the time to talk to us about plant touching businesses. Thank you!
What do you think readers? Are you interested in a "plant touching" career? Want to network with cannabis professionals? Click the orange "Join Now" below to sign up for our forum. See you there!
---
---
---

Do you want to receive the next Grower's Spotlight as soon as it's available? Sign up below!
---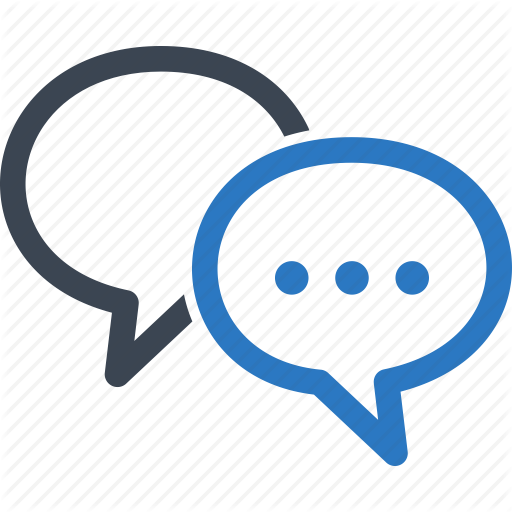 Do you have any questions or comments?
---
About the Author
Kent Gruetzmacher M.F.A. is a Colorado based freelance writer and the Director of Business Development at Mac & Fulton Talent Partners (www.mandfconsultants.com), a recruiting firm dedicated to the indoor gardening and cannabis space. He is interested in critically exploring the many cultural and business facets of this youthful, emergent industry by way of his entrepreneurial projects.
---