In this contributor article, Kent Gruetzmacher of Mac & Fulton Talent Partners talks about the challenges and benefits of working for Hydroponic Product businesses.
The following is an article produced by a contributing author. Growers Network does not endorse nor evaluate the claims of our contributors, nor do they influence our editorial process. We thank our contributors for their time and effort so we can continue our exclusive Growers Spotlight service.
As an industry leading recruiting agency, Mac & Fulton Talent Partners have an inside look at the challenges faced by job searchers in the cannabis space. To this end, M&F Talent takes great pride in helping individuals understand their place in the cannabis market. M&F Talent has partnered with Grower's Network to help job searchers and cannabis professionals alike find success in this exciting new industry. When looking to enter the cannabis industry on a professional level, there are several variables which should be considered. The most important of these elements concerns exactly what part of the cannabis industry one chooses to work in. The cannabis industry presents several distinct verticals of employment - these include plant touching businesses, cannabis ancillaries, hydroponics products, and the hemp market. For M&F Talent's cannabis career tip for April, we are discussing the perks and challenges of working with hydroponics product businesses.
---
What are Hydroponics Product Businesses?
The phrase "hydroponics products business" describes those companies that both manufacture and sell horticulture equipment. This equipment is generally marketed and sold to cannabis cultivators. Interestingly, when cannabis was still illegal throughout the United States the term hydroponics was adopted as a covert way to describe cannabis grow supply stores As such, "hydro stores" carry a variety of supplies for cannabis cultivation, not just those utilized for "soilless" growing. Similarly, the greater "hydro industry" is a garden supply and technology industry that specifically services the cannabis industry. Careers within the hydroponics product category deal with ancillary cultivation supplies as opposed to directly handling cannabis plants or products. As compared to plant-touching businesses, hydroponics product jobs are a relatively unknown and unpublicized facet of an ever-expanding cannabis industry. Jobs within the hydroponics product vertical include retail sales and management, research and development, electrical engineering, organic chemistry, commercial sales, international supply chain, customer support, and business operations. As the legitimate cannabis industry continues to evolve and mature, hydroponics product companies are beginning to work more "hands-on" with cultivation businesses. As such, new careers in "grower support" are beginning to surface with hydroponics product companies around the globe. With these grower support roles, horticulture experts from hydroponics product companies work with commercial cannabis growers in the development of best practices for cannabis cultivation. Similarly, grower support professionals help clients troubleshoot any issues potentially arising with their products. There is a big push in hiring for grower support across verticals in horticultural lighting, hydroponic nutrients, cultivation substrates, smart grow technology, and more.
---
What are the Benefits of Working for Hydroponics Product Businesses?
For the most part, hydroponics product companies have been around far longer than their counterparts in plant-touching cannabis businesses. In fact, the horticultural equipment company HydroFarm has been in business since 1977. That being said, careers in the hydroponics products field generally offer more job security than those seen in the volatile, startup-heavy plant-touching vertical of the cannabis space. Also, many hydroponic product companies are able to provide health insurance and 401k plans for their employees - a practice often sorely lacking in the cannabis industry. Overall, hydroponics product companies afford some of the most "stable" work environments seen in the cannabis space. Hydroponics product careers are a great fit for more "technically minded" individuals. Whether it be in sales, operations, or product development, hydroponics professionals generally understand complex horticultural concepts like "light lumens" and "air exchange." Hydroponics industry jobs are also a match for customer service professionals. To this end, retail salespeople at hydro stores work with customers daily in helping them understand the perks and drawbacks of various products. In like fashion, hydroponics industry salespeople generally have great relationship management skills and outgoing personalities.
---
What are the Challenges of Working for Hydroponics Product Businesses?
While hydroponics product careers offer more stability than most cannabis jobs, the hydroponics industry is not experiencing the sort of growth seen with plant-touching businesses. Largely because, the hydroponics industry is well established and some key industry players command large market shares. Similarly, certain grow equipment verticals like horticultural lighting are extremely overpopulated and many companies are struggling to make a profit. Finally, the retail hydro store model is becoming quickly outdated with "direct to grower" sales teams taking over the market. As cannabis is quickly becoming legalized throughout the United States, Canada, and beyond, hydroponics product companies are partnering with commercial growers. With this new development, soil, fertilizers, and grow equipment are being sold in bulk direct to cultivation companies, eliminating the need for both distributors and retail stores. These issues all contribute to a rather unpredictable job market in the hydro space.
---
---
---

Do you want to receive the next Grower's Spotlight as soon as it's available? Sign up below!
---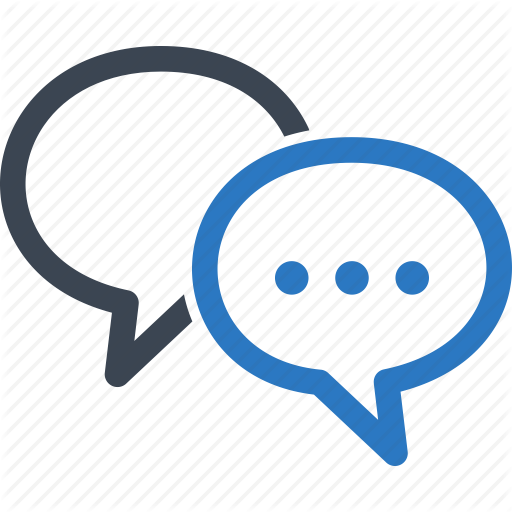 Do you have any questions or comments?
---