In this article, Growers Network talks about how to incorporate garden trellis netting into your grow and offers a few recommendations for our favorites.
---
Hey! Want to learn how to grow cannabis? Check out
Growers Network University
---
Quick Look at the Best Garden Trellis Netting:
1. Best Green Trellis to Camouflage Your Plants: Grower's Edge Green Trellis Netting
2. Best Trellis for Grow Tent Kits: Hydrofarm Modular Trellis Netting
3. Best Soft Mesh (gentle) Nylon Trellis for Small Gardens: Grower's Edge Soft Mesh Trellis Netting
4. Best Soft Mesh (gentle) Nylon Trellis Bulk Rolls: Grow Strong Soft Nylon Trellis Netting
5. Best Plastic Trellis Netting for Small Gardens: Hydrofarm Trellis Netting
6. Best Plastic Trellis Bulk Rolls: Grow Strong Plastic Trellis Netting
Note: Our recommendations are based on customer reviews and conversations with growers. Growers Network is not paid to recommend any particular product.
---
What is Trellis Netting?
Trellis netting is a special kind of flexible netting used to train plants by gently holding them in place, allowing the grower to control the shape and growth direction of the crop. This gives the cannabis grower the power to maximize grow space and light penetration. Often made of nylon, polyester or plastic, it can be used for a variety of garden plants. Trellis netting can be used either vertically or horizontally depending on the grower's needs. Cannabis growers often use trellis netting for supercropping, SCROG, or to create a "sea of green," i.e. a nice flat canopy that maximizes light efficiency.
---
How to Use Trellis Netting
As mentioned previously, growers use trellis netting in both horizontal and vertical applications. In horizontal applications, the trellis netting is lowered over the top of the the canopy with the main colas poking through the mesh. The netting can be used for stability or to tuck in branches (supercropping) to create a flat canopy and ensure all of your plants are getting proper support and maximum light penetration.
Vertical applications for trellis netting are a little different. Utilized primarily by outdoor growers, vertical trellis netting can create a "living wall" as your cannabis plants climb the trellis like vines, using it for support and maximum growth.
---
A great trellis netting for weed, this one is applicable for both vertical and horizontal use, this tangle free trellis netting is what the pros use. While white trellis can highlight your garden by contrasting with the foliage, Grower's Edge green trellis remains invisible from a distance and won't draw additional attention to the plants, which is why we call it the best trellis netting for weed!
---
Hydrofarm's modular trellis was made specifically for use in grow tents and is one of the best trellis netting for cannabis. A a single unit, you'll be able to trellis your 2×2 ft, 2×4 ft, or 3×3 ft tents. Have a bigger space to trellis? You can connect these units to accommodate nearly any size tent you have. Attaches easily inside tent with 4 hooks (included).
---
Grower's Edge soft mesh trellis is a duable product and especially recommended if you're concerned with the netting damaging your plants. This nylon trellis is non-abrasive and gentle on your leaves, stems, and flowers. Additionally, Grower's Edge soft mesh trellis is suited for both horizontal and vertical growing applications.
---
Grow Strong soft trellis netting is another product specially designed to be gentle on your plants. Grow strong offers bulk rolls of their trellis (5 ftx225 ft) so you'll save money if you have a larger grow to trellis. This product is made of heavy duty soft nylon that will support your plants without causing damage through abrasion.
---
Hydrofarm makes another appearance of the best trellis netting list with their plastic trellis netting. This netting is great for a variety of plant types, including cannabis, and offers strong support for happier plants and greater yields. Another product suited for both horizontal and vertical cannabis netting applications.
---
Due to its durability and practical nature, Grow Strong Trellis Netting is being used by many agriculturalists and floriculturists. Grow Strong Trellis Netting works extremely well for both vertical and horizontal applications in your cannabis grow. One of the best trellis netting for cannabis, it's easy to handle, simple to install, and will not tangle. Heavy duty, long lasting trellis netting features 6″ reach-through mesh that allows the trellis to handle more weight, remain taut, and provide strong support for growing cannabis.
---
Are you using trellis netting in your grow? Tell us about your experience/favorite trellis product by filling out the short survey below, or better yet, click one of the "Join Now" buttons on this page and become a member of our forum. There you can talk with professional growers about trellising or any other grow topic you're interested in. See you there!
---
Trellis Netting FAQs
What material is Garden Trellis Netting manufactured from?
Trellis Netting is made from a variety of materials depending on your growing needs. These include:
Nylon Trellis Netting
Polyester Trellis Netting
Plastic Trellis Netting
What material produces the best trellis netting?
Nylon, polyester, and plastic all have their advantages and in the end it's going to come down to personal preference. The bottom line is that each of these materials can be manufactured into high-quality, heavy-duty cannabis trellis netting.
What's the best trellis netting for weed?
There are a variety of considerations here and will really come down to your needs. If camoflague is important to you, consider a green trellis netting that will blend in with the plants rather than draw attention to them. Additionally, a grower needs to consider the size of their grow and purchase accordingly. Larger grows are in a position to utilize bulk roll trellis netting, while smaller grows will find one or two single units to be effective.
Does Trellis Netting harm plants?
The advantages to using Trellis Netting in your cannabis grow outweigh the potential drawbacks. Depending on the use, trellis netting can harm plants, but if used properly, this can be avoided. Trellis Netting can cause abrasions on your plants, however, this is minimized when growing indoors and by not stuffing too many plants under your netting.
---
---
---

Do you want to receive the next Grower's Spotlight as soon as it's available? Sign up below!
---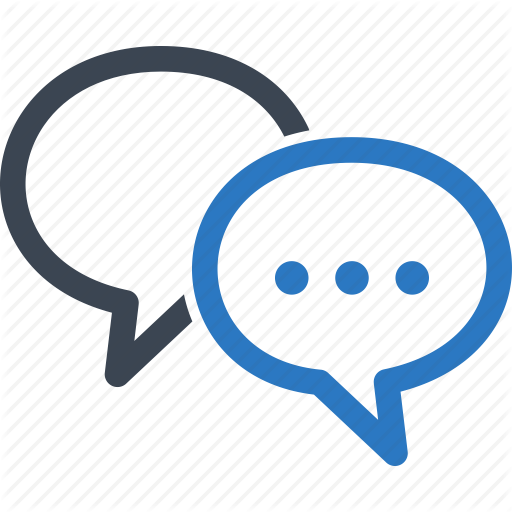 Do you have any questions or comments?
---
About the Author
Chris DeWildt is a graduate of Grand Valley State University and Western Kentucky University. He worked in education and publishing for ten years before joining the team at Growers Network. In addition to editing the GN blog, Chris also works on the Canna Cribs series.
---