In this episode, Courtney Maltais of The Clear talks about concentrate quality, women in the grow space, and a chicken & Waffle flavored vape!

"We want to engage…and give different business owners the resources they need to understand the science behind cannabis"
– Courtney Maltias
---
---
---
About Courtney Maltias:
Courtney Maltais is co-founder and lead botanist at The Clear™. Earning dual degrees in Molecular Biology and English Literature at The University of New Hampshire, Maltais has a passion for agricultural research science and science journalism. She has conducted numerous research grows in California, working with industry leaders on cannabis cultivation and tissue culture projects. She is an advocate for sustainability in both growing and concentrate manufacturing. Her combined love of science and cannabis has been the foundation of her work with The Clear™​. In 2017, Maltais founded CM Botanical LLC and began consulting within the cannabis industry working on various research and cultivation projects internationally. CM Botanical is an educational and consultation company focused on bridging the gaps between the scientific community and the cannabis industry.
---
What's in the interview?
In this podcast we talk to Courtney Maltais about the science of cannabis
extraction
at The Clear, the challenges of running a successful cannabis
extraction
business in multiple states, the future of the cannabis industry in the face of a pandemic, and a chicken and waffle vape pen commissioned by the one and only - Action Bronson!
Table of Contents
0:00 Opening
4:38 Women in the Cannabis Industry
7:05 Diversity in the Cannabis Industry
9:55 Future of women in Cannabis Industry
11:48 Research/Science at The Clear
17:41 Product Development
25:26 Action Bronson and The Clear
30:27 Consumer Perception
37:02 How The Clear works with operations and states
43:31 Why The Clear?
46:59 Future of the industry
49:25 R&D
51:21 Customizing a vape pen & new products
Check out a preview of what we discussed with Courtney Maltais of The Clear
How did you get into the cannabis space?

You didn't initially see yourself in the cannabis space, what changed?
How do you think these different disciplines have affected/enhanced your work in the cannabis space?
You're also a committee member with the National Cannabis Industry Association, what are some of the issues the committee deals with?
How has your role at The Clear changed since you started it in 2013?
Why don't we see more women in the cannabis space?
Is this trend changing? Have you had any specific challenges in a male dominated field?
Are there any collective efforts in the industry trying to bring more diversity to the cannabis space?
What is the future for women in cannabis?
I read an article you did on the NCI blog about the "promising future" of semi-synthetic cannabinoids in the industry. Can you tell us more about that?
What makes it "semi" synthetic? What kind of impact will these cannabinoids have on the industry?
"Synthetic" has some negative connotations among growers and cannabis users, do you think it will be a challenge to market semi-synthetics to the demographic?
You're involved with product development at The Clear, what does it take to develop a successful product?
Can you take us through the "science" involved in development of products?
I'd like to know more about the flavor lab. What's the process for designing and modeling flavors? How is this process informed by the cultivation lab? Are you working in tandem?
Do the Clear flavors include natural terpenes? Do you use them when developing new flavors?
Any missteps? Have you had high hopes for a flavor that just didn't work out?
Clear operates in multiple states. Do you work with multiple cultivators/processors?
How do you maintain product consistency with so many variables spread out geographically?
Are there any specific challenges to doing business in multiple states?
What about The Clear brand makes it successful?
What's the one thing you know now that you wish you'd know when you founded The Clear?
It's an election year and there are a lot of cannabis initiatives up for a vote. I also understand you addressed congress regarding legalization? Can you tell us what that was like?
What kind of things are you working on at The Clear currently? Anything new you'd like to tell us about?
Listen on Your Favorite Podcast Platform
---
Popular Canna Cribs episodes
---
---
Free Grow Courses at Growers Network University
Commercial Cannabis IPM
Commercial Cannabis Harvest
Commercial Cannabis Cultivation
Growing 101 - Beginners' Course
---
Looking for Seeds? Check out our seed dashboard for info and deals!
---
Related Reading:
How to Grow Cannabis 192 - What are Extracts?
Delta 8 THC: What is it and What Does it Do?
Growers Network Cannabis Seed Hub
How and Where to Buy the Best Cannabis Seeds Online
---
---
---

Do you want to receive the next Grower's Spotlight as soon as it's available? Sign up below!
---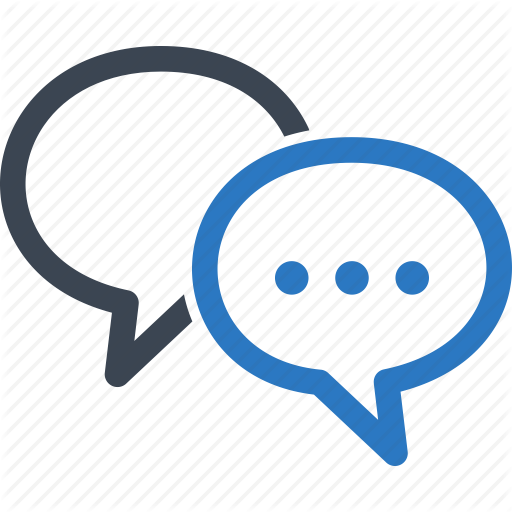 Do you have any questions or comments?
---