---
---
---
About the Episode:
Learn about Humboldt Seed Company with Nathaniel Pennington in Episode 2 of the Canna Cribs Podcast, where we document history with the pioneers of the global cannabis industry. In this interview, you will learn about how Nat ended up in Humboldt and how he started Humboldt Seed Company.

About HSC "Humboldt Seed Company is on a mission to provide high-quality cannabis seeds to customers who want to grow their own cannabis plants. Founded in 2001 by biologists in Humboldt County, CA, we began breeding for patients under Prop 215. We have since evolved for the recreational market. Our Clean Green Certified seeds are available in several states at select retailers. We breed our seeds on our farm in Northeastern Humboldt County, CA. In 2018 we hosted the World's Largest Phenotype Hunt through a collaborative genetic clone pursuit, teaming with local farm friends we choose the top percentile clones. The selections are now available in California and Oregon nurseries. The whole point is that we only keep the very best of the best."
---
Table of Contents
0:00 Opening
1:52 Nat's Background with Humboldt County
17:00 Breakdown of Seed Companies
26:19 Cannabis Seeds vs. Cannabis Clones
38:30 Phylos Bioscience Update
50:58 10,000 Plant Mega Phenohunt
1:05:22 Humboldt Seed Company Business Model
1:25:00 Autoflower Genetics

---
Check out a preview of what we discussed with Nat from Humboldt Seed Company
Can you tell us a little about yourself and how you ended up in the cannabis space?
Tell us about the road trip that took you from Philly to Humboldt County
Do you still do any glass blowing or other art?
You started HSC in 2001, what's changed the most since you started?
Why seeds? I read an article where you mention seeds potentially being better than clones for commercial growers. Can you explain why for our audience? Doesn't the variation among seeds genetics make clones a better choice?
What kind of fraud is going on with genetics? How big is the problem?
Can seeds circumvent fraud in a way clones can't? How?
How does someone go about starting a seed company?
What was your journey since the inception of your vision up to now?
Do most seed vendors do their own breeding?
Is there a difference between a seedbank and the work you're doing with your seeds?
Legality - why so many overseas companies?
How are you able to operate successfully in the US?
Any advice for breeders who want to sell seeds but stay compliant with federal law?
I checked out your video on your Pheno Hunt. Can you explain what a phenotype is for our audience members who might not be familiar with the term?
What are you looking for when hunting phenotypes?
Is there anything to avoid when looking for new cultivars?
Any particularly exciting finds through your pheno hunt?
Are you actively seeking new cultivars now? Will you do another pheno hunt in the future?
What kind of demand is there for old school genetics (Thai Stick, Maui Wowie, etc)?
Are cultivars much different from what they used to be?
Are these cultivars "done" or are they still being tweaked by breeders?
Last year, Phylos Biosciences caused a stir when it was discovered they hadn't disclosed their internal breeding program to the breeders they were partnering with. Your thoughts on this?
Small breeders felt betrayed - how can they protect themselves from larger companies that may look to exploit them?
When you find a new phenotype you like, how closely do you work with the breeders?
Do they maintain their intellectual property?
Is it a licensing agreement or do you buy their genetics outright?
Are you seeing an increase in demand for hemp seeds?
Have you had to adjust to keep up with the demand?
Do you think hemp could become more popular than cannabis as more and more people learn about CBD?
What's the best advice you can give a new breeder? Is there space for new breeders? Where are the new breeders? What should they beware of?
How can a smaller breeder or grower use their genetics to stand out from the crowd? What novel genetics are available that breeders might not be aware of?
What kind of trends are you seeing that might suggest what phenotypic traits are gaining in popularity?
I'd like to know a little more about autoflower seeds. They're widely available, but I've heard growers dismiss others who use these seeds as "not real growers." What do you say to that?
Is it true that autoflower seeds are going to produce a smaller yield?
Aside from taking some of the guesswork out of growing, are there other advantages to going with autoflower genetics?
With the influx of hemp farming since the passage of the latest Farm Bill, some cannabis cultivators have complained that their plants are being fertilized by wind-blown hemp pollen - have you heard of this?
How big of a problem is it? Is there anyway it can be avoided when you're growing outdoors?
Anything new that HSC is working on you'd like to share with us?
Listen on Your Favorite Podcast Platform
---
Popular Canna Cribs episodes
---
---
Free Grow Courses at Growers Network University
Commercial Cannabis IPM
Commercial Cannabis Harvest
Commercial Cannabis Cultivation
Growing 101 - Beginners' Course
---
Looking for Seeds? Check out our seed dashboard for info and deals!
---
Related Reading:
How to Grow Cannabis 192 - What are Extracts?
Delta 8 THC: What is it and What Does it Do?
Growers Network Cannabis Seed Hub
How and Where to Buy the Best Cannabis Seeds Online
---
---
---

Do you want to receive the next Grower's Spotlight as soon as it's available? Sign up below!
---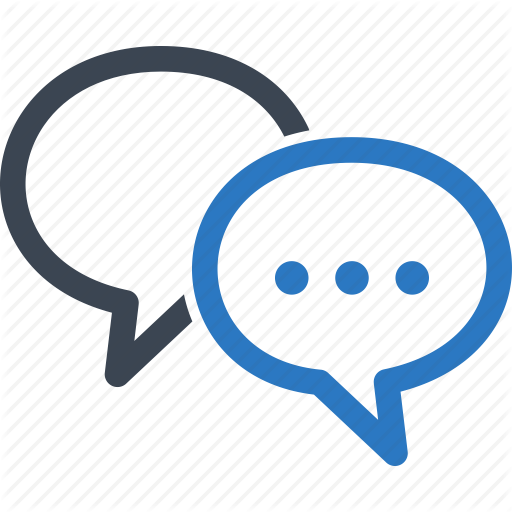 Do you have any questions or comments?
---