In this episode of the Canna Cribs podcast, Kevin Ahaesy of ECO Cannabis talks about incubating cannabis businesses, cannabis for athletic recovery, and how jurisdictions can increase the success of social equity programs.
---
We take a deep dive with, Kevin Ahaesy CEO & founder of 'ECO Cannabis' in Episode 9 of the Canna Cribs Podcast, where we document history with the pioneers of the global cannabis industry. In this interview, you will get an inside look at 'ECO Cannabis' which is a vertically integrated company based in Oakland, California.
ECO Cannabis is a welcoming, diverse, vertically-integrated cannabis company that oversees product development from "seed to sale!" They strive to streamline the purchasing process by offering their customers multiple avenues through which they can complete their transactions. ECO Cannabis hires 100% Oakland residents, 50% of whom are formerly incarcerated. They are committed to lifting up those in their community who have been disproportionately affected by the "war on drugs." They strive for the normalization of cannabis as an industry by working to educate and promote visibility as well as reputability in their community.
You can check out some of the equipment discussed in the episode
here
.
---
---
---
About Kevin Ahaesy and ECO:

ECO cannabis was created to normalize cannabis and create/distribute cannabis education.
ECO cannabis is a vertically integrated seed-to-sale cannabis business.
ECO hires 100% Oakland residents, 50% of which have a former incarceration.
We purchase 50% of the product we sell at ECO from social equity businesses located in the city of Oakland.
ECO cannabis was created to give people who deserve it a second chance.
We want to show, through example, that hiring those with former incarcerations can work.
We've all needed a second chance, however, rarely do we look to give one to those formerly incarcerated.
The legalization of cannabis gave me an opportunity to change that.

---

What's in the Episode?
Table of Contents
0:00​ Opening
2:14​ Kevin Ahaesy Background
9:20​ ECO Cannabis Business Model
23:48​ Social Equity Mission & Program
32:58​ Companies & Mentorship
41:18​ ECO Cannabis Hiring Process
48:14​ Advice from Kevin Ahaesy

What You'll Hear in the Interview:


Tell us about your background and what led you to the cannabis space
Tell us about your company, ECO, and your role over there.
You were a captain of the University of CA Berkeley water polo team, do you still play for fun?
What are your thoughts on cannabis in sports?
Do you think athletic governing boards (college and pro) should penalize athletes for cannabis use?
ECO is a vertically integrated company. How involved are you in the day to day?
What makes ECO so special?
I'd like to know a little more about your mission as a "social equity" company. Can you explain what that is?
I love your name and the play on "ecosystem," because that's exactly what you've created in the city of Oakland, right? Can you tell us how that works?
How many Oakland companies do you work with?
Are these companies also aligned with your social equity mission?
Has your model influenced the market in Oakland, meaning, are more companies trying to duplicate what you're doing?
What inspired your mission? What were you seeing that made you say, "we can make this better?" What are the biggest hurdles you faced in developing a business model that puts a premium on social equity?
Is there a downside to the model? Costs related to working with Oakland companies versus dealing with professionals outside the city?
You hire 100% Oakland residents and love to see companies giving back to their city.
What percentage of your workforce are people with prior convictions?
Are there any unique challenges associated with these employees, particularly in the cannabis space?
Do you think more companies should be following suit?
What would you say to companies hesitant to hire people with past convictions?
Do your employees receive any kind of stake in the company? Profit sharing? Mentoring as part of social equity
How do you mentor the equity companies you work with?
What's the most important thing to consider when mentoring?
A lot of our listeners are growers or other people who'd like to get involved in cannabis professionally, what's your advice?
Have you made any missteps that our listeners could learn from?
What's next for you and ECO?
Listen on Your Favorite Podcast Platform
---
Popular Canna Cribs episodes
---
---
Free Grow Courses at Growers Network University
Commercial Cannabis IPM
Commercial Cannabis Harvest
Commercial Cannabis Cultivation
Growing 101 - Beginners' Course
---
Looking for Seeds? Check out our seed dashboard for info and deals!
---
Related Reading:
How to Grow Cannabis 192 - What are Extracts?
Delta 8 THC: What is it and What Does it Do?
Growers Network Cannabis Seed Hub
How and Where to Buy the Best Cannabis Seeds Online
---
---
---

Do you want to receive the next Grower's Spotlight as soon as it's available? Sign up below!
---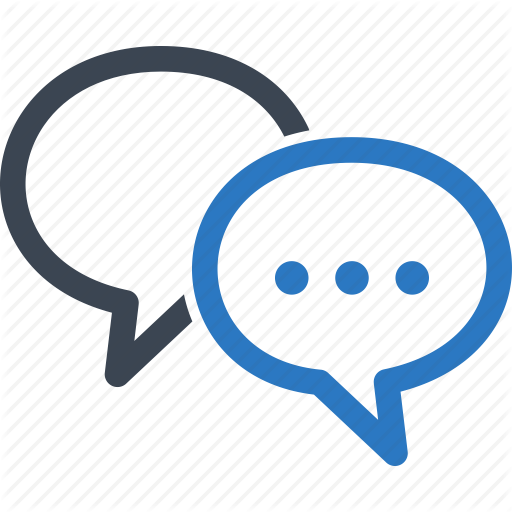 Do you have any questions or comments?
---