In this episode of the Canna Cribs podcast, Joe Sulistyo of Sproutways talks cannabis breeding, cannabis seeds, clones, and creating a curated cannabis genetics marketplace!

---
---
---
Check out the strains available from
Sproutways!
Bred by Bodhi Seeds -
Black Raspberry
Black Triangle
Dread Bread
Lazy Lightning
Mothers HashPlant
Neroli 91
Soul Mate
Space Monkey
Terpenado

Bred by SnowHigh -
BlackBerry Spacewreck
Blueberry Blast
Grim Creeper
Heroine
High Voltage
Purple Mexican Thai

Bred by Kagyu -
Burmese
High Biscus
Northern Pride
Panama Red
Smugglers Choice Burmese
Swazi Red Burmese
Yeshe18

---
About Joe Sulistyo:

MY DRIVE
My drive in progressive industry and entrepreneurship comes from my family's multi generations vertically integrated herbal supplement company, based in Indonesia, called Sido Muncul (www.sidomuncul.com). The company was founded in 1951 by my great grandmother, Ibu Rakhmat Sulistyo (Go Djing Nio) and has become one of the most successful vertically integrated herbal medicine companies worldwide. It's world renowned in the highest quality of herbal supplements and holds top industry's ISO certifications in manufacturing, R&D/lab, distribution, and consumer packaging.

MY PASSION
My passion in disruptive technology comes from ~20 years of journey across high-tech sectors such as the 5G framework, e-commerce, market-networks platform, SaaS, marketing automation, large scale enterprise software and platform, and complex systems integration. I have had the fortunate opportunity to be part of the management and technical leadership positions at a variety of educational and public IT sectors including Cisco, University of Texas systems, Brocade, Radisys Corporation, Open Networking Foundation, and working with various small businesses and tech startups as in Wispero, Mobilytic, Lean Vault, NaturHeals, and many others. I also serve as strategic advisory member for progressive companies that are transforming the digital food sourcing, marketplace, health and wellness, and social network, as well as supply chain automation industry.

MY SPECIALTIES
Product Strategy and Management | Product Marketing and Branding | Business Development and Sales | Strategic Alliance and Partnership | Sales Enablement and Training | Ecosystems and Community Building | Platform and Systems Integration | Marketplace and e-Commerce | Open Source Foundations | Start-ups | Fundraising
---
What's in the interview?
In this podcast we talk to Joe about his company Sproutways, a curated cannabis seed and genetics marketplace carrying some of the most exclusive strains in the world. Join as Nick and Joe dig into starting a successful genetics business, finding the perfect
phenotypes
, and how the tech world led Joe to the cannabis space. Also, you'll find out which top breeders work with Sproutways!
Table of Contents
0:00 Opening
2:07 Joe Sulistyo Background & Business Model
6:54 Cannabis in Southeast Asia
9:10 Tech World vs Cannabis
15:49 What would you consider Sproutways?
25:57 Seeds vs Clones Marketplace
40:29 Sproutways Breeders
51:40 Genetic Catalogue
56:30 Future of Sproutways
Check out a preview of what we discussed with Joe from Sproutways
Thanks for talking to us today. Can you tell us a little bit about yourself and your background?
You studied computer science and business at the University of Texas. Did you ever imagine you'd be working in the cannabis space?
What did you see in the market that made you want to found Sproutways?
What's the day to day like for you?
I understand you looked into the culinary world opportunities to build your business. Can you talk about that?
Opportunity in a crowded market?
Did you have any guidance getting into the space?
How did your specific skills/experience lend itself to cannabis?
How did you create your business model?
Can you explain what Sproutways is for our listeners? I've heard of seed banks but your operation is a little different.
Can you take us through the timeline from conception to launch?
What are your B2B services?
Any consumer services currently?
I understand that Sproutways deals in clones as well as seeds.
What specific challenges are involved working with clones?
What trends are you seeing with seeds vs. clones in the commercial market?
You work with some amazing breeders, can you talk about them?
What made you approach these breeders to work with Sproutways?
Do you plan to add more breeders to the Sproutways catalogue?
What are you looking for when partnering with a breeder?
What can you tell me about your available genetics?
How many cultivars?
What does it take to build a brand like Sproutways?
What were the major challenges?
Can you discuss your marketing strategy?
Is there anything you know now that you wish you'd known two years ago when you founded Sproutways?
Any future projects or plans you can talk about?
Listen on Your Favorite Podcast Platform
---
Popular Canna Cribs episodes
---
---
Free Grow Courses at Growers Network University
Commercial Cannabis IPM
Commercial Cannabis Harvest
Commercial Cannabis Cultivation
Growing 101 - Beginners' Course
---
Looking for Seeds? Check out our seed dashboard for info and deals!
---
Related Reading:
How to Grow Cannabis 192 - What are Extracts?
Delta 8 THC: What is it and What Does it Do?
Growers Network Cannabis Seed Hub
How and Where to Buy the Best Cannabis Seeds Online
---
---
---

Do you want to receive the next Grower's Spotlight as soon as it's available? Sign up below!
---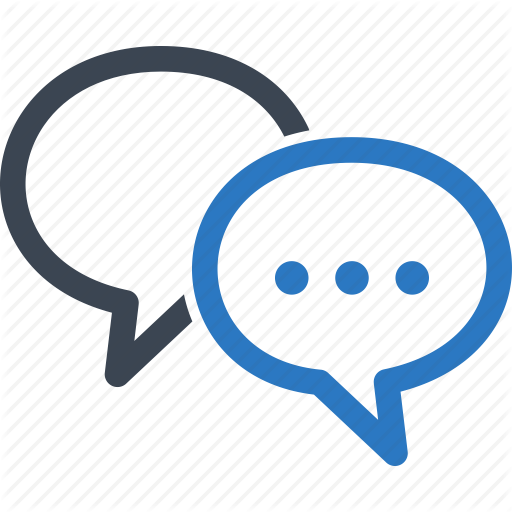 Do you have any questions or comments?
---