In this episode, Pankaj Talwar, CEO of Copperstate Farms talks about their recent greenhouse expansion, a new dispensary experience that focuses on the patient, and tips for running a successful commercial cannabis grow.

---
---
---
About Pankaj Talwar:
Pankaj Talwar is passionate about creating bold, innovative businesses at the intersection of consumers, manufacturing, and health & wellness which challenges the status quo and creates the maximum positive impact on customers and employees. He is an expert in growing revenues and margins by leading organizations to build brands; partner with customers and consumers; and create an innovation platform for growth.

As a high-energy CEO & President of P&Ls from $75M to $700M and CMO at two multi-billion corporations, he has a proven track record of performance in consumer goods with successful exits. He has delivered outstanding results in a diversity of organizations ranging from senior leadership positions in large corporations to successfully running middle market firms. Through Pankaj's advisory firm, Everest Partners, he has been part of due diligence on many potential transactions serving as an Operating Advisor to several private equity firms. He was fortunate in the early part of his career to have a strong foundational set of experiences in operations and marketing with Procter & Gamble.

Pankaj is best in creating a compelling vision, driving to make the impossible possible, and building brands to be iconic. Through a passionate focus on people, positivity, and authenticity, he unleashes teams to scale and create shareholder value ranging from start-ups to large corporations.
---
What's in the interview?
Nick and Pankaj dig deep into Copperstate Farms' recent expansion, their new one of a kind dispensary, Sol Flower, as well as looking into what it takes to run a successful commercial cannabis facility from finding investors to overseeing the day-to-day.
Table of Contents
0:00 Opening
1:32 Pankaj & Background
7:12 Old Guard vs New Guard
18:39 Testing
26:32 Changes after Copperstate Farms Episode
32:12 Dispensary
40:09 Business Expansion
55:15 Licensing Genetics Deal with DNA Genetics
01:06:50 Before vs After Business Goals

Follow us on Instagram:
http://instagram.com/cannacribs
http://instagram.com/growersnetwork
---
Check out a preview of what we discussed with Pankaj from Copperstate Farms
First, congrats on making the cover of Greenhouse Grower (June 2020). Amazing accomplishment. Can you tell us a bit about yourself and your role at Copperstate Farm?
What led you to the space?
What makes Copperstate stick out from the growing market of growers and other professionals in the space?
Did your role with Nutiva (organic, non-gmo, plant-based superfood) prepare you for running a cannabis operation?
I'd really like to know more about the year you spent overseas, your "career sabbatical."
It involved a "spiritual bootcamp" can you tell us more about that?
Copperstate was a tomato farm at one time. We love to say "legalize tomatoes" around the office as the grow requirements between tomatoes and cannabis are similar. Can you tell us how difficult that transition was?
Snowflake is a pretty small town. How was the idea initially received to bring in cannabis?
What kind of positive effects has Copperstate had on the community?
Copperstate was featured in episode three back in 2018. What kind of changes has Copperstate gone through in that time?
How has your leadership impacted Copperstate since you joined them last year?
What's been your greatest challenge running Copperstate?
Liberty Health Sciences purchased a stake in Copperstate not long after we shot your episode, did they approach you? How did that work?
Do you have any advice for cannabis companies who are looking for investors?
What should you look for in an investor?
Are there any "red flags" people should look out for when it comes to working with investors?
Can you tell us about Copperstate's licensing deal with DNA Genetics?
What are the advantages of this kind of deal?
Copperstate recently added another 10K square feet of greenhouse space as well as retrofitted its existing greenhouse space. How long did it take from plan to implementation?
I'm interested in this first of its kind dispensary - Sol Flower - Copperstate launched last year.
What makes it different than any of the other dispensaries we see now?
What was the inspiration/why did you want to create this type of dispensary?
Can you explain the "public" and "patient" venues?
It was created to be an inclusive space in the community, did it meet your expectations? How so?
Listen on Your Favorite Podcast Platform
---
Popular Canna Cribs episodes
---
---
Free Grow Courses at Growers Network University
Commercial Cannabis IPM
Commercial Cannabis Harvest
Commercial Cannabis Cultivation
Growing 101 - Beginners' Course
---
Looking for Seeds? Check out our seed dashboard for info and deals!
---
Related Reading:
How to Grow Cannabis 192 - What are Extracts?
Delta 8 THC: What is it and What Does it Do?
Growers Network Cannabis Seed Hub
How and Where to Buy the Best Cannabis Seeds Online
---
---
---

Do you want to receive the next Grower's Spotlight as soon as it's available? Sign up below!
---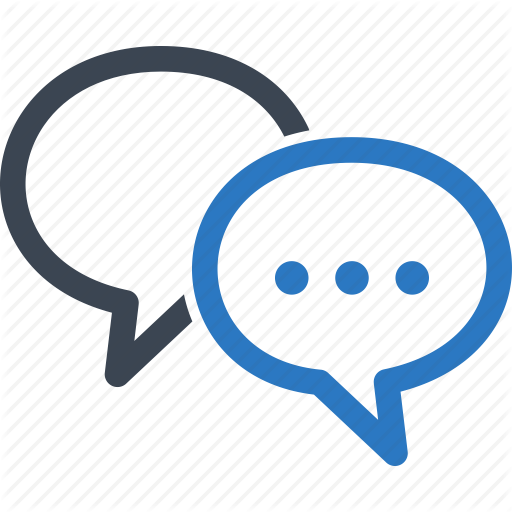 Do you have any questions or comments?
---