In this episode, Paul Roethle of Chemistry talks about Chemistry's concentrates, extraction, and the science behind it all.

"It's been quite a journey to get here"
-Paul Roethle
---
---
---
About Paul Roethle:
Paul is a PhD level organic chemist and Founder of Chemistry. Chemistry's single cultivar, full-spectrum cannabis products are made using small batches of whole flower lovingly grown under the sun by some of Northern California's best (and brightest) craft cultivators. Our premium cannabis products capture the nuance of each strain we source, from flavor to effect. Our eclectic team of insanely talented humans are united by a passion for the plant, a deep respect for the scientific method and a dedication to the subtle qualities of excellence. Oh, and a penchant for the playful.
---
What's in the interview?
We take a deep dive with, Joe Roethle the CEO & co-founder of 'Chemistry' in Episode 4 of the Canna Cribs Podcast, where we document history with the pioneers of the global cannabis industry. In this interview, you will get an inside look at California's 'Chemistry' who is the creator of a wide variety of
full spectrum
cannabis products.
Table of Contents
0:00 Opening
2:02 Paul & Background
12:12 Emerald Cup
17:56 Transitioning from Big Pharma to Cannabis
28:18 Organic Chemistry Background
37:39 Paul's Day-to-Day
44:52 Collaborations
57:07 Vape Market Feedback

Follow us on Instagram:
http://instagram.com/cannacribs
http://instagram.com/growersnetwork
---
Check out a preview of what we discussed with Paul of Chemistry
Thanks for joining us. Can you tell us a bit about your background and what led you to the cannabis space?
When you were working on your PhD, did you ever imagine you'd be using your expertise for cannabis? (University California, Berkeley, PhD in Organic Chemistry, 2008)
You kind of came out of nowhere and hit the ground running with a placing finish in the Emerald Cup. What was the product?
Was winning a competition a specific goal you had in mind?
How did the win affect the Chemistry brand?
Were you surprised by the result?
What can you tell us about your work with OSC2?
Why is sustainability so important?
What kind of successes have you seen through the work at OSC2 ?
You worked in drug research for several years prior to starting Peridot Labs and then Chemistry, what led to the change?
What are your thoughts on "traditional medicine" versus cannabis as medicine?
You've had a number of academic publications, are you doing any research with cannabis currently?
Can you tell us about the specific organic chemistry knowledge you've brought to the cannabis space?How have you utilized it?
As founder and CEO of Chemistry, how involved are you in the day to day? Has your role evolved over time?
How is Chemistry working with other companies?
What kind of partnerships are necessary to be successful in the cannabis space?
What did you think you could do better?
What's Chemistry's philosophy regarding their work in the concentrate space?
Why is chemistry (the subject) so important to the work you're doing?
What makes your "whole flower" products different from others on the market?
Chemistry also touts the fact that it sources from "small batch flower," what does that mean and what is the advantage?
You have applied for, and have been granted, a number of patents in the space.
What process have you developed that you're most proud of?
How did it change the product?
Have other companies jumped on board with your processes or are they protected?
What are you doing in the concentrate space better than anyone else?
What something that other concentrate companies get wrong?
To what do you attribute to the success of the Chemistry brand?
What are the biggest issues surrounding safe vaping and how is Chemistry avoiding these issues? Contaminants - is this a problem in the legal space like it has been in the black market?
The jury seems to be out regarding the safety of vaping versus the known lung damage that occurs through smoking/combustion - what are your thoughts on the safety of vapes versus cannabis flower?
Do you have any favorite Chemistry products?
What's special about them?
On the flip side, is there a product you thought would succeed but then underperformed or just didn't work out?
I was interested to see your "Moods" line of tinctures - do you think more producers and processors will follow suit, branding by effect rather than a particular strain?
Listen on Your Favorite Podcast Platform
---
Popular Canna Cribs episodes
---
---
Free Grow Courses at Growers Network University
Commercial Cannabis IPM
Commercial Cannabis Harvest
Commercial Cannabis Cultivation
Growing 101 - Beginners' Course
---
Looking for Seeds? Check out our seed dashboard for info and deals!
---
Related Reading:
How to Grow Cannabis 192 - What are Extracts?
Delta 8 THC: What is it and What Does it Do?
Growers Network Cannabis Seed Hub
How and Where to Buy the Best Cannabis Seeds Online
---
---
---

Do you want to receive the next Grower's Spotlight as soon as it's available? Sign up below!
---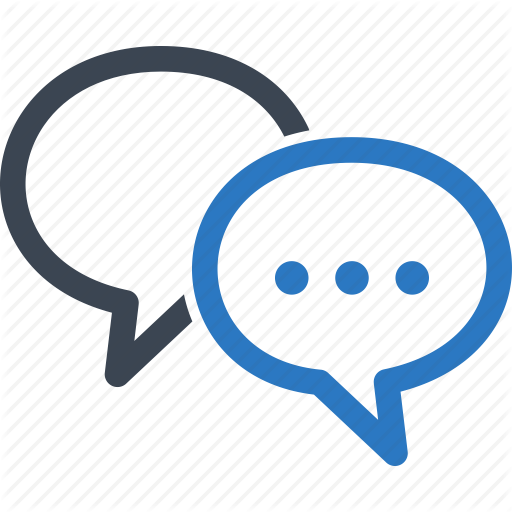 Do you have any questions or comments?
---