In this article, Growers Network features two new automatic joint rollers by STM Canna and Futurola. Read on to learn how you can create high-quality pre-rolls quickly and efficiently.
Do you want to learn to grow your own cannabis? Check out Growers Network University
HERE
!
---
From small-scale cultivators and start-ups to large multimillion brands and facilities, surely everyone in the cannabis business is always looking to acquire and use the best equipment for their facilities. When it comes to finding the right devices and machines for their labs or shops, they put a lot of time and effort in determining the right pre-roll machines, especially with the never-ending emergence of competitive products in the cannabis industry.
---
Mini Rocketbox vs. Futurola Knockbox 3 at a Glance
STM Mini Rocketbox

Furola Knockbox




Rolls per Cycle
143 pre-rolls per 45 sec
100 pre-rolls in 2 min
Daily Capacity
11,000 pre-rolls per day
5,000 pre-rolls per day

Versatility
great for small runs
great for small runs
Customization
Variable adjustable dial (Low, Medium, High)
Not applicable
Lifecycle/Reliability
10 years or 8,000 hours
Durable and Reliable
Stainless Steel
A few months to 2 years
Plastic/foam constructions
Warranty
1 year parts and labor
Limited
Training
Virtual training included
No training
Operators
Multiple machines = Multiple operators
Multiple machines = Multiple operators
---
While hand rolling joints is a great skill, it won't make your grow competitive.
---
There's a lot to consider when deciding on the joint or cone-filling machine to get for your smoke shop, dispensary, or for your personal use. Busy dispensaries and other small-scale startups are most likely to get these pre-roll machines when they reach the point where filling by hand is no longer feasible. With an additional investment on these joint rolling machines, they are able to drastically increase productivity as well as profitability.
When it comes to finding the best joint and pre-roll machine in the market today, there's no doubt STM's Mini Rocketbox and Futurola's Knockbox spearhead the competition. Here's a head-to-head comparison of the two popular pre-roll machines:
---
Exclusive Rocketbox Technology. Using the same proprietary technology that gave birth to Rocketbox, STM's "mini" creation boasts of being on par with its giant counterpart when it comes to producing high-quality, evenly packed rolls that allow for superior consumer experience.

The Mini RocketBox by STM Canna
---
Superior Performance. Creating at least 143 pre-rolls in 45 seconds or up to 11,000 pre-rolls per day, the Mini RocketBox has set the standard high with the level of automation its exceptional engineering has bestowed it with, making it second to none in the market today.
Video: Mini RocketBox from STM

Proprietary Durability. Just like its parent joint-making machine, the original Rocketbox, this mini version is definitely built to last as it's constructed from stainless steel and aluminum materials to ensure that it lives up to STM's reputation of consistently delivering to meet customers' satisfaction.
Food-grade Materials. To eliminate any cross-contamination or unwanted reactions and impurities on your cannabis products, it is imperative that all processes in the production including packaging into pre-rolls are kept clean, sterilized, and safe—to ultimately ensure the integrity of your deliverables.
On-site Training. With every purchase of a Mini RocketBox, STM Canna sends out a professional technical representative to your facility for an entire day of training. The training entails a full day of intensive lecture and hands-on training on using, operating, cleaning, and just about getting the most out of it.
Versitility. The Mini Rocketbox joint roller by STM can be bought with three different tray sizes for joints: 0.5g, 0.7g, or 1.0g.
Click here to get your Mini RocketBox now!
---
Quality Performance. Built on the same state-of-the-art technology as the first two Futurola Knockbox automatic joint rollers, the new Knockbox 3 allows you to fill 100 pre rolls in 2 minutes flat, reliably producing quality joints packed at just the right consistency—not too tight, not too loose.

The Futurola Knockbox 3
---
Competitive Reputation. From the same team behind the original Futurola Knockbox 1 and 2 that took the cannabis industry by storm comes another revolutionary version of the popular automatic pre-roll filling machine that claims to be as efficient and reliable for small to medium production
Video: Futurola Knockbox 3

Versatility. To enhance the packing process, your Knockbox 3 features a number of attachments including 4 variations of the filling kit that holds the cones during the filling process to accommodate different diameters of pre-rolled cones as well as half size mix trays for the production of specialty cones with greater accuracy.
Maximum Compatibility. The third of Futurola's innovation in Knockboxes is fully compatible with 16 varieties of Futurola pre-rolled cones, ranging in size from .5 gram pre-rolled cones up to 2-gram pre-rolled cones; top that with its compatibility with Party Size and Fatboy Cones.
Click here to get your Knockbox 3 now!
---
Whether you're looking for the complete commercial light fixtures for your facility, organic nutrients for your growing room, dehumidifiers and watering devices for your drying room, or the ideal pre-roll machine for your boutique or dispensary or for your personal use, GrowersHouse is definitely your one-stop shop for all your cannabis growing and business needs. Check us out at our site or drop us a call (+1.855.289.1441) or an email [email protected], and we'd be happy to work with you on your cannabis needs.
---
---
---

Do you want to receive the next Grower's Spotlight as soon as it's available? Sign up below!
---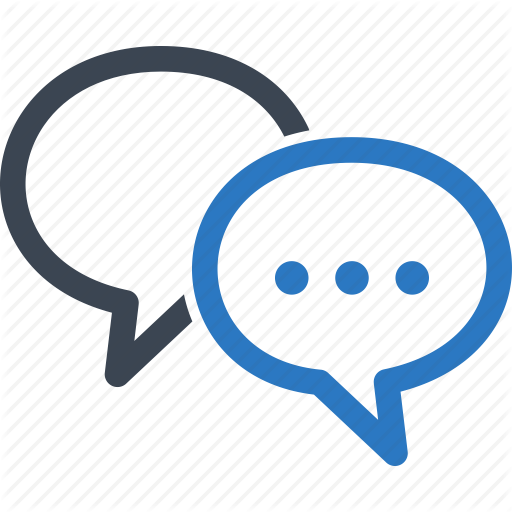 Do you have any questions or comments?
---